Updated December 20, 2012 PROTECT is working and advocating for the creation of a new 39,000-acre Wilderness Area that centers on 22 miles of the Upper Hudson River. This new Wilderness area would be made up of roughly 20,000 acres of new lands soon to be purchased for the Forest Preserve from The Nature Conservancy and 19,000 acres of existing Forest Preserve lands currently classified as Primitive and Wild Forest. This would be the newest Wilderness Area in the Adirondack Park.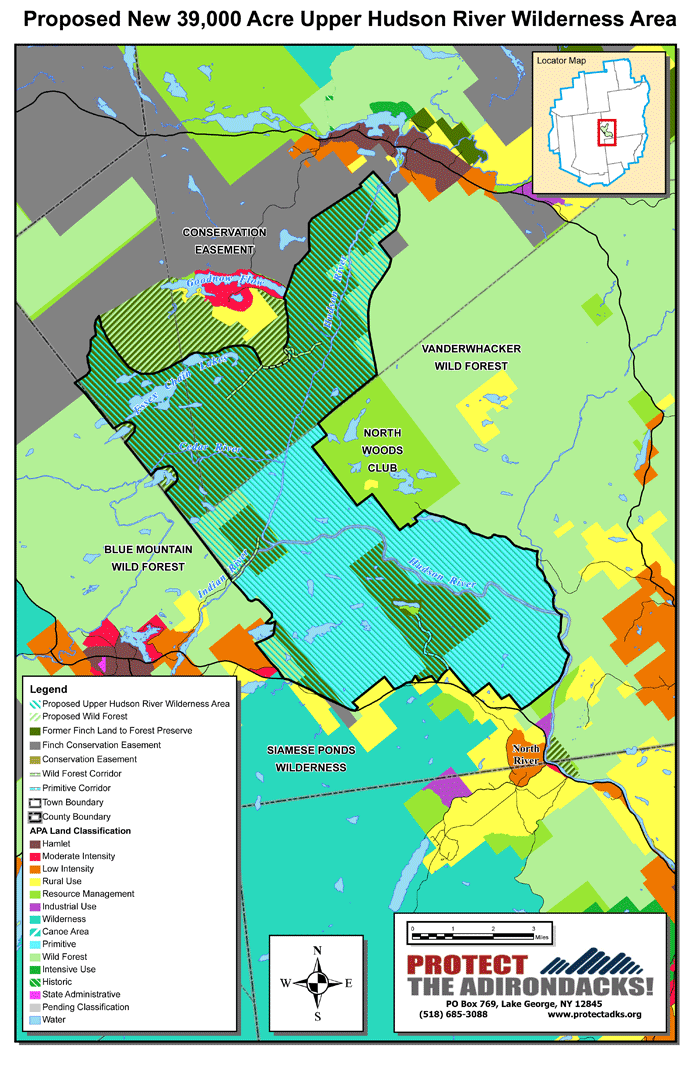 For news reports listen to a report on WAMC public radio about PROTECT's proposal for a new Upper Hudson River Wilderness Area. Listen to Brian Mann's report on NCPR too. See more news reports in the Troy Record, Press Republican, Adirondack Daily Enterprise, two pieces in the the Adirondack Almanack here and here, and the Daily Gazette.
PROTECT has advocated for this new Wilderness Area with Governor Cuomo and the leadership at the Department of Environmental Conservation.