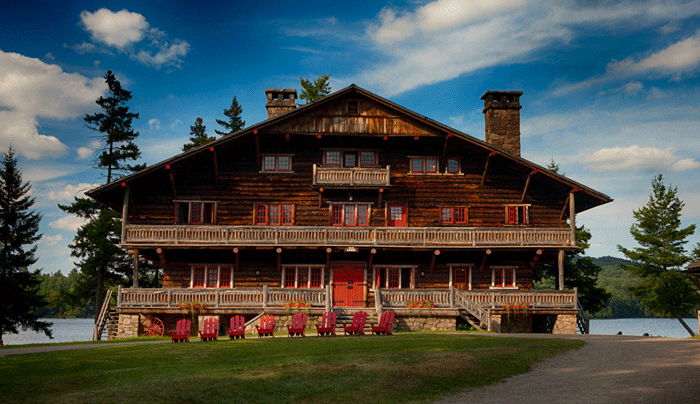 Protect the Adirondacks is holding its 2014 annual meeting at Great Camp Sagamore in Raquette Lake on Sunday July 6th from 9:30 AM to 3:00 PM. This day will include a report on PROTECT's conservation and advocacy programs over the past year and looking ahead, tours of beautiful and historic Great Camp Sagamore, canoeing on Sagamore Lake, activities for children, and a special presentation by Judith Enck, EPA Region 2 Administrator.
Board of Directors Election Slate for 2014
PROTECT is very pleased with the 2014 Board of Directors slate. It features seven proposed Directors, four of whom will receive new terms and three who are joining the Board for the first time. This slate will be approved by members at the July 6th meeting.
Nancy Bernstein: Ms. Bernstein works as a builder of timberframe houses and barns, and as a freelance illustrator and mapmaker. She has served on the Town of Franklin's committee to draft subdivision regulations and planning board. She lives with her son in Vermontville is a energy efficient, solar powered home that she built.
John Caffry: John Caffry has been a member of the Board of Directors since 2010. He is Co-chair of PROTECT's Conservation Advocacy Committee. He is also a member of the Conservation Committee of the Adirondack Mountain Club, served as its Chair from 1995 to 2004, and is a member of the Executive Committee of the New York State Bar Association's Environmental Law Section. John is a partner in the law firm of Caffry & Flower, concentrating in environmental law. He is a native of Glens Falls and resides there with his family. He makes the Palinesque claim that he can see the Adirondack Park from his house (during leaf-off conditions). In his spare time, he hikes, camps, and paddles in the Adirondacks, bicycles, and goes alpine, telemark, and cross-country skiing.
Chuck Clusen: Currently the chair of Protect the Adirondacks, Chuck has a found member of Protect the Adirondacks in 2009. Chuck works as the Director of the National Parks and Alaska Projects for the Natural Resources Defense Council in Washington, DC. He has worked as an environmental advocate for forty years specializing in federal public lands, Wilderness, national parks and Alaska. In the 1970's Chuck organized and led the Alaska Coalition pushing the Congress to pass the Alaska National Interest Lands Act of 1980 which created over a 100 million acres of national parks and wildlife refuges and an additional 56 million acres of Wilderness in the state. In addition, he was a leader in getting Congress to pass over 14 million acres of Wilderness in the Lower 48 and worked as the Executive Director of the Adirondack Council in the 1980s.
Dean Cook: Dean Cook was founding member of Protect the Adirondacks in 2009. He is an Adirondack native who works dentist with a private practice in Ticonderoga. He holds a BA from the University of Buffalo and a DMD from the University of Pennsylvania. He is a past board member of the Adirondack Council, the Lake Champlain Committee, the Lake George Land Conservancy, Residents' Committee to Protect the Adirondacks and a past President of High Peaks Audubon. He currently serves on the Lake George Park Commission. Dean lives in a solar powered, energy efficient him he built on a family farm that has been in his family since the 1800s.
James Long: A resident of Canada Lake, James Long is deeply familiar with the southern Adirondacks from bushwhacking and cross-country skiing since his youth. Co-author of the second edition of 50 Hikes in the Hudson Valley, Mr. Long monitors Canada Lake for PROTECT's Lake Assessment Program, and is active on the Conservation Advocacy Committee.
Mark Lawton: Mark attended the College of Forestry at Syracuse University, and is a resident of Saratoga Springs. His career has included helping to establish the Federal Appalachia Program; NYS Assembly Ways and Means budget and policy analyst; NYS Constitutional Convention staff; and current service on the Urban Forest Committee of Saratoga Springs. From his base in a yurt in Essex, Mr. Lawton hikes and skis the wooded shores, and sails the waters of Lake Champlain.
Philip Terrie, Ph.D.: Phil lives in Ithaca and Long Lake, and is emeritus professor of American Culture and Environmental Studies at Bowling Green State University. An eminent regional historian, Dr. Terrie is the author of Contested Terrain: A New History of Nature and People in the Adirondacks, and Forever Wild: A Cultural History of Wilderness in the Adirondacks, as well as numerous articles, chapters, and reviews on regional history and culture. A former Assistant Curator at the Adirondack Museum, he is a regular contributor to the Adirondack Explorer, and is a 46-er who enjoys hiking, biking, kayaking, and birding.
In addition to the election of the Board of Directors, PROTECT will also seek approval for an amendment of its bylaws. Click here for a draft copy of PROTECT's revised bylaws. Click here for a copy of the revised bylaws with all proposed changes highlighted.
Judith Enck, EPA Region 2 Administrator, will Talk about Federal Actions on Air Pollution and Climate Change
PROTECT is very excited to feature a presentation by Judith Enck, the EPA Region 2 Administrator. Judith Enck will give a talk "Climate Change: The Challenge of Our Time" which features detailed information on recent federal actions for greenhouse gas and C02 emissions reductions. She will focus on what these actions mean for New York and the northeast U.S.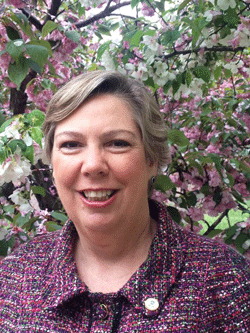 In 2009, Judith Enck was appointed Regional Administrator of Region 2 of the U.S. Environmental Protection Agency (EPA) by President Barack Obama. Previously, Judith served as the Deputy Secretary for the Environment in the New York State Governor's Office and served for eight years as a policy advisor to the New York State Attorney General.
As Region 2 Administrator, Judith's responsibilities are wide-ranging. In cooperation with state and regional authorities in New Jersey, New York, Puerto Rico, the U.S. Virgin Islands and eight federally recognized Indian Nations, she administers federal programs governing air and water pollution, industrial discharges, toxic substances, pesticides, protection of streams, lakes and the ocean, solid and hazardous wastes, the cleanup of chemical spills and abandoned hazardous waste sites, and much more. She has a staff of 900 and an annual budget of $700 million
Prior to her work in government, Judith was one of New York's leading environmental advocates. She worked as as Senior Environmental Associate with the New York Public Interest Research Group (NYPIRG) and Executive Director of Environmental Advocates of New York, a non-profit government watchdog organization. She is a past President of Hudson River Sloop Clearwater, former Executive Director of the Non-Profit Resource Center and a designer of her town's recycling program. She worked with the New York State Legislature to pass a number of the state's most far reaching environmental laws including those addressing acid rain, toxics, pesticides, recycling, energy conservation and environmental funding. Judith's accomplishments have been recognized with professional awards from the Attorney General's Office, the Sierra Club, Center for Women in Government, Citizen Action, the Long Island Pine Barrens Society, the Rockefeller College of Public Affairs & Policy at the University of Albany and others.
2014 Annual Meeting Agenda
9:30 – 10:00 Welcome and receptions (coffee and donuts served)
10:00 – 11:00 PROTECT Report/Business Meeting
11:00 – 12:00 Judith Enck "Climate Change: The Challenge of Our Time"
12:00 – 1:00 Lunch
1:00 – 3:00 Tour of the Historic Great Camp Sagamore/Canoeing on Sagamore Lake
For direction click here for the Great Camp Sagamore website.
Click here to register for PROTECT's 2014 Annual Meeting.
The cost is $35 per person and covers morning refreshments, the day at Great Camp Sagamore, and lunch.
Thank you very much for your support for Protect the Adirondacks. We look forward to seeing you on July 6th!