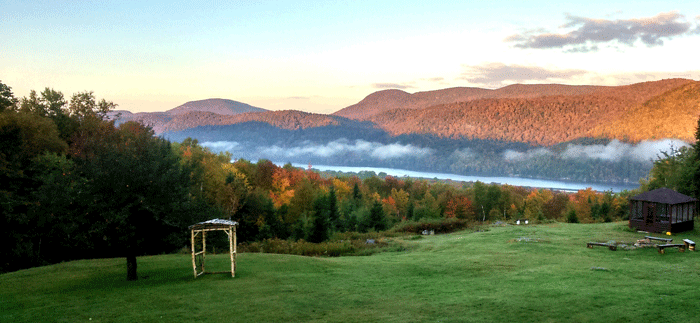 2016 Annual Meeting at Garnet Hill Lodge on July 9th. Register today.
PROTECT is excited to announce that our 2016 Annual Meeting will be held at the Garnet Hill Lodge on Saturday July 9th starting at 9:30 AM.
9:30-10:00 AM Registration and Refreshments
10:00 Welcome by Chuck Clusen, PROTECT Chair
10:10 Financials/Membership Report
10:20 2016 Board of Directors Slate
10:30 Report on Members Survey
11:00 Conservation and Advocacy Report
11:30 Presentation by Dr. Charles Driscoll
12:30 Lunch
1:30 Hike to the "Tafone" Rock Formations with Evelyn Greene or a
Paddle on Thirteenth Lake with Peter Hornbeck
Refreshments and lunch will be served. Guided hikes and canoe paddle are detailed below.
2016 Board of Directors Slate
Roger Gray Roger recently retired from a career working for the NYS Commission for the Blind. He also worked for a variety of other human service state agencies. He has been a longtime activist with the Sierra Club, coordinating its Adirondack Committee for a number of years. He has worked as a licensed Ski Instructor at Gore Mountain. He graduated from attended Hamilton College. This is his first term on the Board of Directors.
Peter O'Shea Peter is a retired Sergeant from the New York City Police Department, a well known Adirondack naturalist with four published books on wildlife and hiking in the Adirondacks. He also serves as Lay Minister of Saint Hubert's Church in Star Lake. This is Peter's fifth term on the Board of Directors.
David Quinn Dave lives in Saratoga Springs and is a Senior Vice President of The Ayco Company, now part of Goldman Sachs, which provides tax and investment services to corporate executives and other highly compensated individuals. Joining the board of its predecessor organization in 1999, he now serves PROTECT as its Treasurer. Dave's lifelong attachment to the Adirondacks was nurtured during youthful summers in the foothills near Croghan and Belfort, and today his outdoor activities include hiking and fishing in the Park. This is Dave's fourth term on the Board of Directors.
Michael Wilson Michael is a current vice-chair and lives in Saranac Lake. He is a retired college professor of cultural history, who most recently collaborated over a decade to develop a field-based major in Environmental Studies of the Adirondacks at SUNY-Potsdam. Serving for over twenty years as Associate Director of Great Camp Sagamore, a National Historic Landmark in Raquette Lake, he has developed a public history program that interprets Great Camps in light of the Adirondack Park's unique conservation story. As a licensed Adirondack guide, Michael brought the first wood boats back to the whitewater of the upper Hudson River Gorge since the log-driving bateaus of the '30s. He values the opportunity actively to participate in PROTECT's principled advocacy for the ecological integrity of the special place where he lives, arguably the least understood, most important Park in the nation. This is Michael's third term on the Board of Directors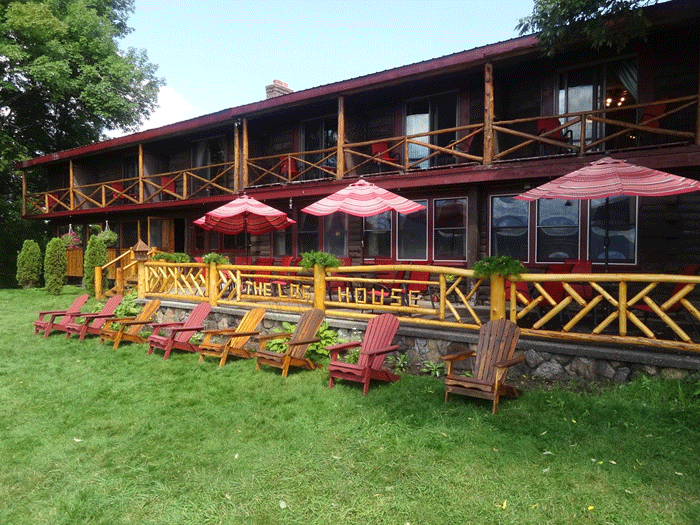 Dr. Charles Driscoll to Speak on Recovery from Acid Rain Damage
Protect the Adirondacks is very pleased to announce that Charles T. Driscoll, a Distinguished University Professor at Syracuse University, will talk at the annual meeting about recovery of Adirondack ecosystems from acid rain damage over the past decade due to the National Clean Air Act.
Dr. Driscoll received his BS from the University of Maine and MS and PhD from Cornell. Driscoll's research addresses the effects of disturbance on forest, freshwater and marine ecosystems, including air pollution (acid and mercury deposition), land-use, and climate change. He is passionate about the Adirondacks and does research in the forest-freshwater ecosystems. He has been a leading scientist in the Adirondacks for decades. Driscoll has testified at Congressional and state legislative committee hearings, and served on many local, national and international committees. He is a member of the National Academy of Engineering.



Field trip to the Unique "Tafone" Rock Formations at 1:30
Famed Adirondack naturalist Evelyn Greene will lead a hike to the unique and fascinating "tafone" rock formations (images above) nearby in the Siamese Ponds Wilderness. This is a 1 mile hike along moderate terrain on the William Blake Pond Trail, followed by a short quarter-mile bushwhack to the rock formations. The bushwhack is over uneven ground, so hikers are advised to bring hiking sticks or poles.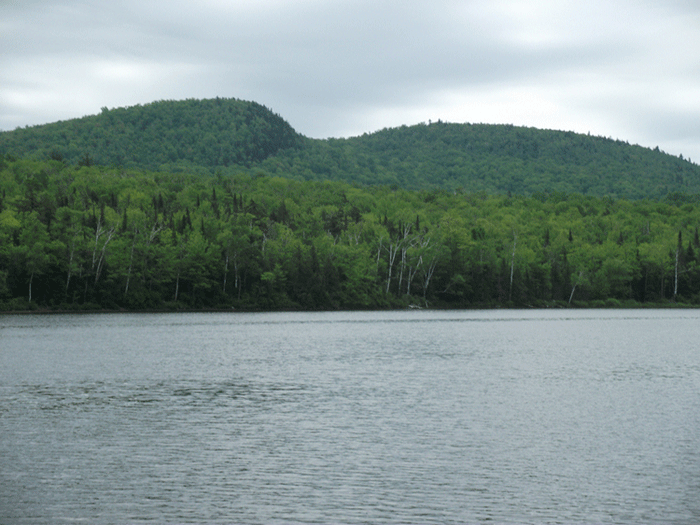 Paddle on Thirteenth Lake led by Peter Hornbeck
Famed lightweight canoe and kayak designer and builder Peter Hornbeck will lead a paddle on beautiful, and motorless, Thirteenth Lake. Bring your own boat. There is a short carry from the trailhead parking lot to the launch site.
Registration is $35. Click here to register and pay online at PROTECT's website or use the registration form below to sign up for the annual meeting and pay at the door or mail a check.