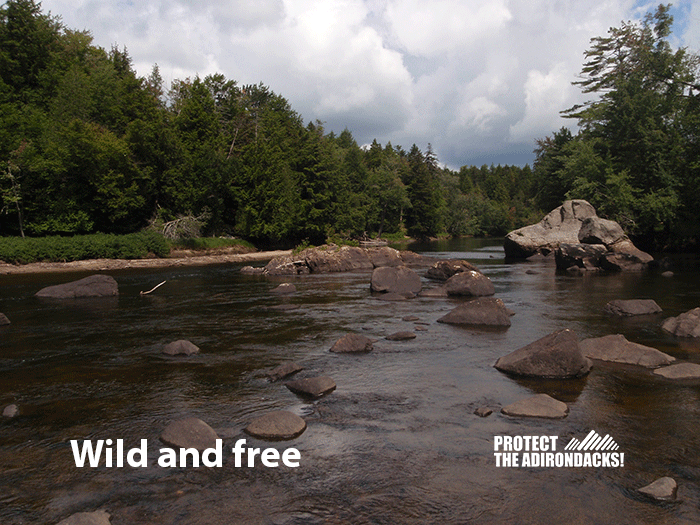 Development Director Position Announcement. Apply Today!
Protect the Adirondacks is seeking to hire a Development Director to help lead our fundraising efforts. PROTECT is a grassroots environmental organization that is focused on the protection of the great forests, waters, public Forest Preserve, and rural communities of the 6-million acre Adirondack Park in northern New York. PROTECT pursues this agenda through advocacy, research, grassroots organizing, education, scientific research, and legal action.
We are seeking a dynamic and enthusiastic person with experience to manage fundraising and development activities to help grow this dynamic non-profit advocacy group. The development director should have experience with non-profit fundraising in general and specifically with managing membership fulfillment and databases, foundation proposals/reporting, fundraising campaigns, donor solicitation, endowment campaigns, and organizing events.
Candidates should be energetic and highly motivated, able to operate with flexibility and independence, and have good organization and writing skills. Candidates should be proficient in all manner of current business software, word processing, internet, spreadsheet, PowerPoint, and membership database programs.
The Development Director will report to the Executive Director and work with the Board of Directors as well as volunteers. This position is full or part-time depending on the needs of the individual and will be based in an office in the North Creek area, though the right person could also work from a remote location. The rate of pay is negotiable depending on experience. Some evening and weekend work is required, but generally follows business hours. A benefits package is also included. This is an exciting and long-term position for the right person.
For information about Protect the Adirondacks see our website at www.protectadks.org
Inquiries, questions, letters of interest, resume, and up to three references should be sent by March 15, 2018 to the email or mailing addresses below. All submissions will be acknowledged. Interviews will be held in late March with a start date target for the first half of 2018.
Protect the Adirondacks
PO Box 769
Lake George, NY 12845
info@protectadks.org
Follow Protect the Adirondacks on Facebook.
Follow Protect the Adirondacks on Twitter.