Lows Lake Reclassification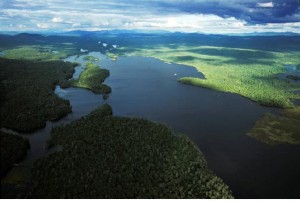 PROTECT is one of two environmental groups that are suing the Adirondack Park Agency (APA) and the Department of Environmental Conservation (DEC) to adhere to state law and classify a state owned wilderness canoe route in the heart of the Adirondacks. The state purchased these waterbodies more than 25-years ago in order to establish a wilderness canoe route. Executive laws promulgated under the State Land Master Plan require the APA to classify these waterbodies. Failing to do so for the past quarter-century leaves these waters in a legal gray area where commercial floatplane operations and other potentially inappropriate uses continue to penetrate deep into the Five Ponds Wilderness Area.
For more information please refer to our press release.