Forest Stewardship
Why Our Program?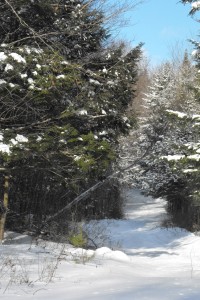 Private forests hold the key to the Adirondack's future. As a landowner you can preserve the beauty and ecology of the northern forest, protect its water, enhance wildlife habitat, and save an important investment for your family's future.
Forest owners are confronted with many challenges today: property taxes, low timber prices, family succession issues, and ecological changes.
Timber sales are complex transactions, and issues ranging from income tax treatment to environmental law can affect a sale's bottom line.
These can all be met by establishing YOUR goals, forming YOUR plan to meet the goals.
The Forest Stewardship Program for PROTECT is here to provide the information and professional assistance landowners need.
The PROTECT Forest stewardship Program was founded by the Residents Committee to Protect the Adirondacks in 2002 and is now a part of Protect the Adirondacks! commitment to enhancing the quality of the Adirondack forests, public and private.
Our Vision
At the core of the PROTECT Forest Stewardship Program is an activist vision of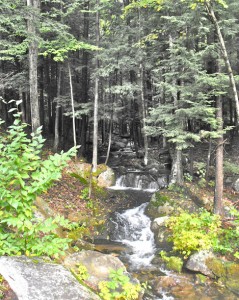 sustainable and well managed private forests working inside of the six million acre Adirondack Park to create a unique forested landscape. Some of it is among the most pristine wilderness forests in the northeast, while other parts of it are well managed sustainable forests, "working forests", to produce a healthy economy and a diverse landscape.
While the public lands of the Park are "forever wild" protected under Article 14 of the New York State constitution, the private lands, about 48% of the Adirondack forest, are managed forests under private ownership, many of these small landowners. In these times small private forest owners face increasing pressures on their forest lands and need to work together to achieve common goals.

What We Offer
*Membership in Protect the Adirondacks!, a grass roots environmental organization dedicated to working for healthy forests, public and private, within the 6 million acre Adirondack Park.
*The basic services of the PROTECT forester who will work with you in your forest to realize your vision of a sustainable working forest. If you have a forester, PROTECT will work with him or her.
*A stewardship plan built on each owner's own needs and goals.
*Help and support in accessing the increasingly complex range of support services that enhance private forest ownership, including 480a forest tax reduction, succession planning, and access to a wide range of resources and information.
Click here for more information on becoming a Forest Steward