On Sunday evening, March 22, 2020, the State of New York began its official "pause" of most commercial and public activities in an attempt to halt the spread of COVID-19.
Under the Governor's executive order, all non-essential businesses were to close their places of work, with employees set to work from home. Click here for a list of "essential businesses." This follows decisions to close all schools and colleges. Local governments have closed municipal offices. The State Legislature is operating under strict social distancing protocols.
Under the New York "pause" order, residents are encouraged to adhere to social distancing guidelines where they remain at least 6 feet apart from other people and do not congregate in groups. New Yorkers are advised to largely remain in their homes, urged only to leave for emergencies, to seek medical aid, or shop for food and other necessities, as well as to exercise with a run or walk outdoors.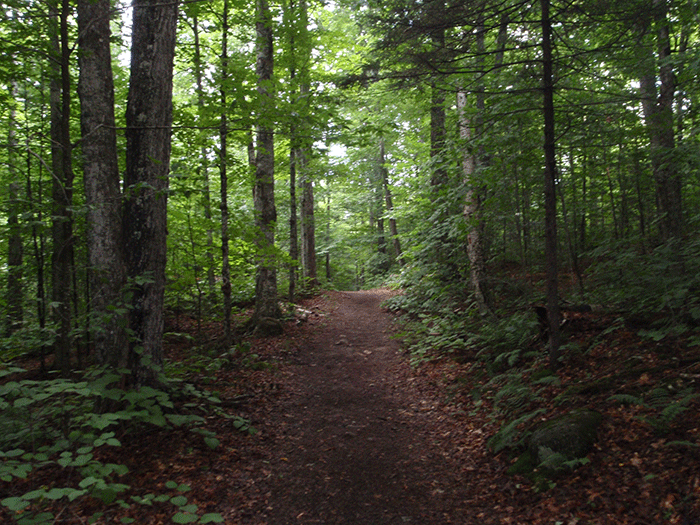 In keeping with these protocols, it's time for New Yorkers to recreate locally and not drive a great distance to hike. This effectively means that our great state parks in the Adirondacks and Catskills are closing down to all but local use.
These are serious times. On March 1st, we all received news of the first confirmed case of COVID-19 in New York, a single infection in Westchester County. Three weeks later, on March 25th, confirmed cases in New York State topped 30,000, with more than half the cases in New York City. There have now been over 300 deaths in New York State. All experts agree that New York's numbers of confirmed cases are an undercount, with the number of total infected people believed to be much higher.
Outside of New York City, which has over 17,000 confirmed cases as of March 25th, Westchester County has over 4,600 confirmed cases of COVID-19. On Long Island, Nassau County is close behind with over 3,200 cases, followed by Suffolk County with 2,200. COVID-19 has spread to 57 of New York's 62 counties. Upstate, we see alarming growth of confirmed cases in Albany County with 152 cases and Saratoga County with 64 and clusters in Syracuse, Rochester and Buffalo. Testing supplies are minimal in Upstate New York as public health officials warn that only the most serious cases that require hospitalization are being tested. A great many more people throughout Upstate New York are believed to be infected than show up in state health department reporting.
Click here for more information on COVID-19 in the Adirondacks and North Country. North Country Public Radio has a very good coronavirus blog and the Adirondack Daily Enterprise has good updates about what's happening in the Tri-Lakes and Adirondacks.
This past weekend, there was a complicated rescue on Mount Marcy that involved more than a dozen Forest Rangers. During these extraordinary times, public safety personnel should not be diverted to rescuing hikers.
Yes, even as people are told to stay at home and shelter in place, you can go outside for a walk or hike, but do so locally. There are any number of state parks, public trails, and wildlife refuges across New York that offer outdoor recreational opportunities, but do not drive for hours to hike a High Peak or other mountains in the Adirondacks or Catskills.
By driving a long distance, you take considerable risk of helping to spread COVID-19. Local folks should continue to use the Forest Preserve while adhering to social distancing protocols.
Further, Adirondack and North Country health systems, like health systems all across the U.S., are struggling to meet the challenges of the COVID-19 pandemic. Consider this report from North Country Public Radio:
Late Sunday, Warren County officials issued a strongly-worded warning that their first line of defense against COVID-19 is being largely suspended because of lack of testing supplies.

"Our reality has changed and we are no longer able to utilize testing to diagnose everyone with symptoms or to fully monitor and contain COVID19 activity in our community," officials said in a public statement to the community.

A similar situation now exists in most North Country counties, meaning the relatively low number of confirmed cases likely does not reflect the actual spread of the coronavirus.

Warren County officials acknowledged the lack of testing and community monitoring poses serious public health concerns going forward: "The process has worked up until now. We have saved lives. But we must now shift our mindsets."

As we've been hearing from Albany and Washington, it now appears the best, and perhaps only, line of defense against a crushing wave of people sick with COVID-19 is isolation and social distancing.

"In absence of available testing, treatment and vaccine, the Warren County dispatch reads, "this now becomes about each person taking responsibility to protect the health and safety of others and themselves, following recommendations from the CDC, NYSDOH, Local Public Health Department, and healthcare providers."
These are unprecedented times in which we find ourselves.
Here, are other local voices urging folks to stay at home. Here's a statement from the Essex County Board of Supervisors, which says, in part, "We certainly are not encouraging leisure travel at this time, due to the governor's order. We're obviously monitoring it and as soon as things turn around, and we all get through this, we'll certainly be here and welcome our guests back with open arms."
Here's a statement from the Town of Keene, home of the High Peaks. The Town of Keene press release says, in part, "Hike locally! Stay home and hike the offbeat trails that won't be crowded…. Don't travel to hike. Our small town has limited EMS and hospital infrastructure. Any extra demand stresses the system."
Please do not travel long distances to hike and recreate outside while the New York State "pause" order is in effect.
Stay safe, and be smart, and we'll see you all again on the other side to hike in the High Peaks and the Adirondack Forest Preserve when this epidemic has passed.