Trail work has started on the re-route of the Northville Placid Trail (NPT) in its earliest stages outside of Northville. This new trail will snake through the area that Protect the Adirondacks has proposed for the new West Stony Creek Wilderness area. This area is currently part of the Shaker Mountain Wild Forest area.
The Department of Environmental Conservation (DEC) and the Adirondack Mountain Club have completed over two miles of the re-routed Northville-Placid Trail (NPT), from the east side of the unit off of the Collins-Gifford Valley Road (accessed off of Route 30 a few miles north of the Northville bridge). This trail runs west to Mud Pond and beyond towards West Stony Creek. At this point, the route has not yet been completed through the whole tract. The DEC has begun flagging from the north. A major issue for trail planners will be how to cross West Stony Creek.
Here's of a map PROTECT's proposed West Stony Creek Wilderness Area:

Show your support for this new Wilderness Area by signing our online petition.
Pictures from August 2014 of the Newly Constructed Northville Placid Trail, Mud Pond Area and West Stony Creek
Pictures below show parts of the proposed 12,000-acre West Stony Creek Wilderness area in the southern Adirondacks. This area includes new Forest Preserve lands and existing Forest Preserve land in the Shaker Mountain Wild Forest area. The existing Forest Preserve lands includes forest lands that have been in Forest Preserve for decades and some newer lands.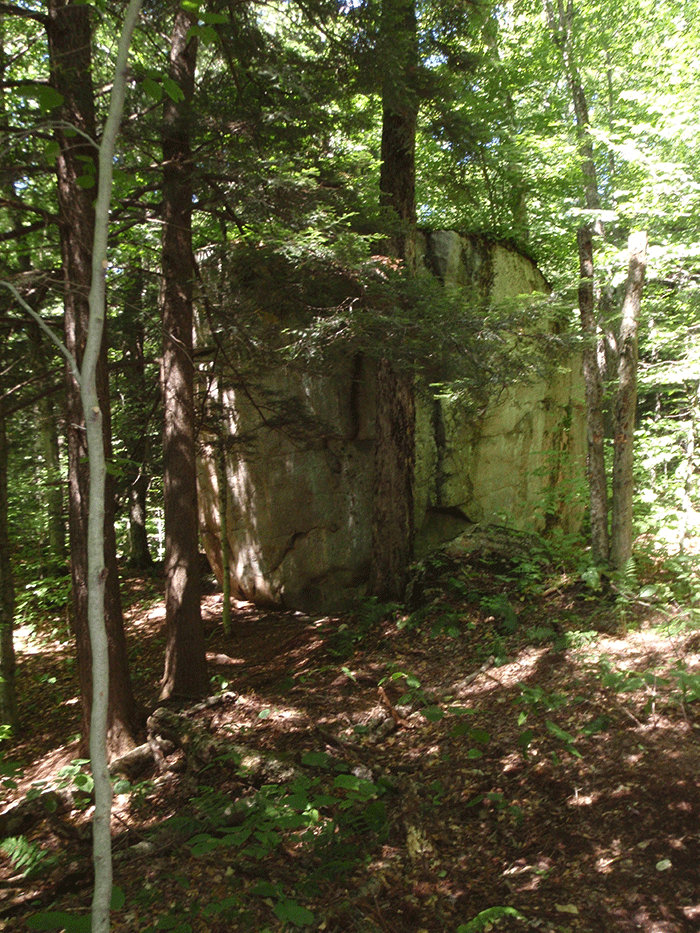 A stretch of the new trail that passes by a beautiful erratic boulder.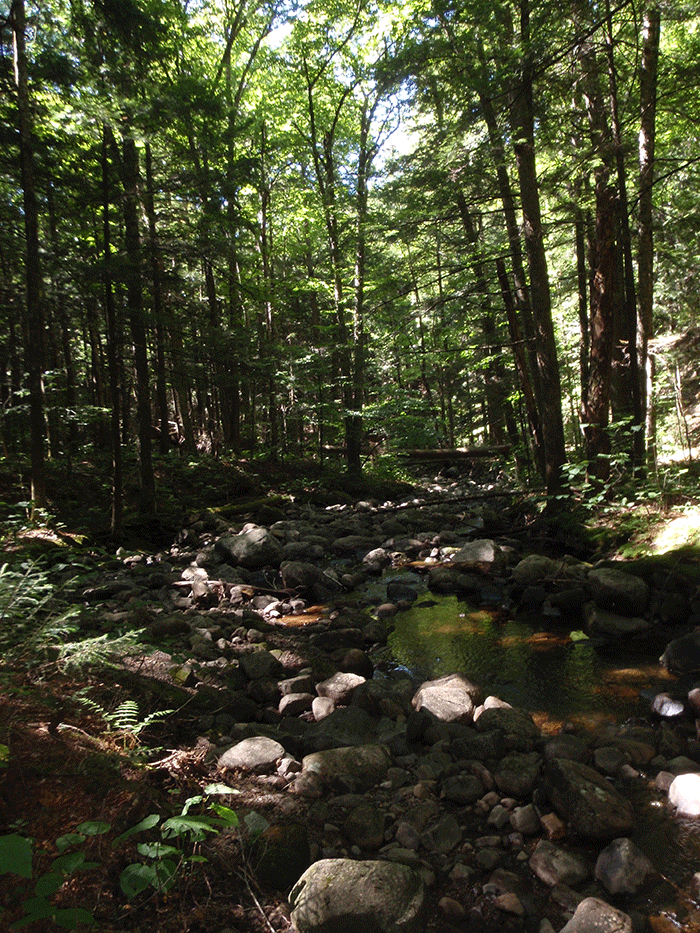 A number of beautiful streams cut through these lands. This is the outlet of Mud Pond.