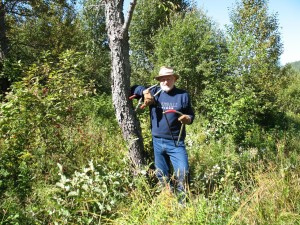 Protect the Adirondacks works across the Adirondack Park through advocacy, grassroots organizing, public education, legal action, scientific water quality monitoring, and research to gain new protections for the Adirondack Park and defend the public Forest Preserve.
Members are the backbone of PROTECT. By joining PROTECT you add your voice with many others in working to save the Adirondack Park. Your contributions help sustain all of PROTECT's vital work.
The benefits of membership are many:
The Park Report is a quarterly newsletter that provides current and in-depth information about the most pressing issues in the Adirondack Park.
Action Alerts inform members about when to act on critical issues do that your time and energy are put to the best use.
The PROTECT website is a key information source. Here, members get sound opinion and research in the Adirondack Issues Blog.
Members are invited each year to an annual membership meeting as well as other informational events or recreational events outdoors.
There are other ways for members to get involved with research or helping to organize events.
Become a Forest Steward or help with the Adirondack Lake Assessment Program.
Contact PROTECT at info@protectadks.org if you would like more information.
To join or renew your membership now click here.