Town of Ohio ATV Law had opened dozens of roads for ATV riding
Town ATV Law violated New York Vehicle and Traffic Law, SEQR, among other laws, and resulted in damage to town and state roads in the area and widespread trespassing
Protect the Adirondacks is pleased that the Town of Ohio has rescinded a local law that allowed widespread All Terrain Vehicle (ATV) use of public roads throughout this town in the southwest corner of the Adirondack Park in Herkimer County. These types of local laws have led to widespread trespassing and natural resource damage where they have been enacted in the Adirondack Park and beyond the Blue Line. Over the years, Protect the Adirondacks has been involved in a number of similar lawsuits and helped local residents successfully challenge these laws.
The disputed Town of Ohio ATV law was initially passed in May 2015. The law opened a series of town roads for ATV riding. This law was opposed by local residents as well as environmental organizations. Protect the Adirondacks was joined on this lawsuit by local property owners in the Town of Ohio who were adversely affected by the law and whose property has experienced extensive ATV trespass. The Town of Ohio is crisscrossed with illegal ATV trails, ATV trespassing is widespread, and the shoulders of many state and local roads have illegal ATV trails alongside them.
The Town of Ohio did not follow the law when it opened dozens of roads for ATV riding. State law is very specific, though poorly enforced, for how and where public roads can be opened for ATV use. These types of laws are almost always illegal, yet many are on the books because they were not challenged. We're pleased that the Town of Ohio has agreed to rescind this law.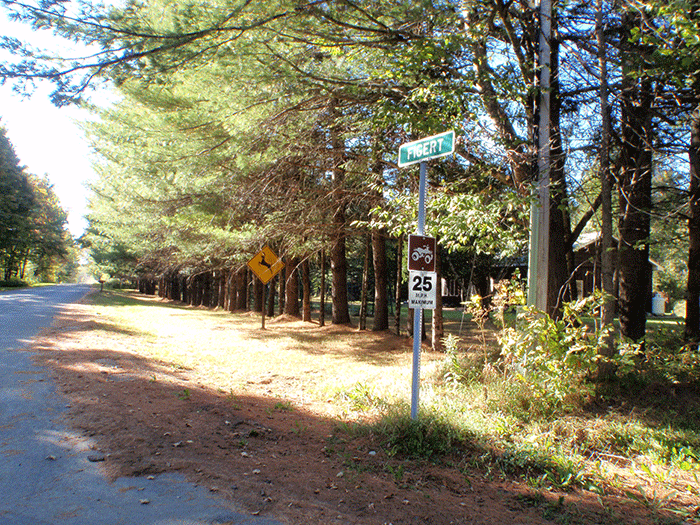 While many ATV laws have been passed, they have often been defeated when challenged. For more than a decade in the western Adirondacks and Tug Hill, local residents have repeatedly gone to court to stop aggressive local and county governments from illegally opening public roads to ATV riding. These same local governments also seek access to nearby Forest Preserve, state forests and conservation easement lands for ATV use.
The New York Vehicle and Traffic Law (VTL) permits a municipality to open a road to ATV use under two conditions: 1) When the road opened is near a place where ATV use is legal; 2) Where this area can only be accessed by use of this road. The VTL also views ATVs as motor vehicles used principally for off-highway trails and states they are to be "only incidentally operated on public highways." ATV manufacturers have long stated that these machines are not made for riding on paved surfaces, but should be ridden in off-road areas.
The difficulty with local laws opening roads to ATV use is that they are usually intended to simply provide new places to ride, not to provide access to areas where riding is already legally permissible. The VTL creates a burden of proof for municipalities that the courts are unlikely to ignore. Municipalities have to show that it's impossible to access the permissible location without utilizing a public road system.
Many successful legal challenges to ATV law resulted in the release of an official Opinion by the New York Attorney General in 2006. New York Attorney General's Opinion 2005-21details the limitations and required findings and steps for local governments when opening public roads to ATVs. There are limited places where ATVs can lawfully be operated on public roads.
ATV riding is an intensive and specialized activity that requires special terrain. It's a sport like golf or downhill skiing, which requires an altered and specially equipped landscape that will likely involve a fee for use. ATV riding damages public resources because forest roads or trails are simply not built in a way that can withstand ATV use. ATV riders who seek to make the mud fly are best suited to private parks, rather than public lands.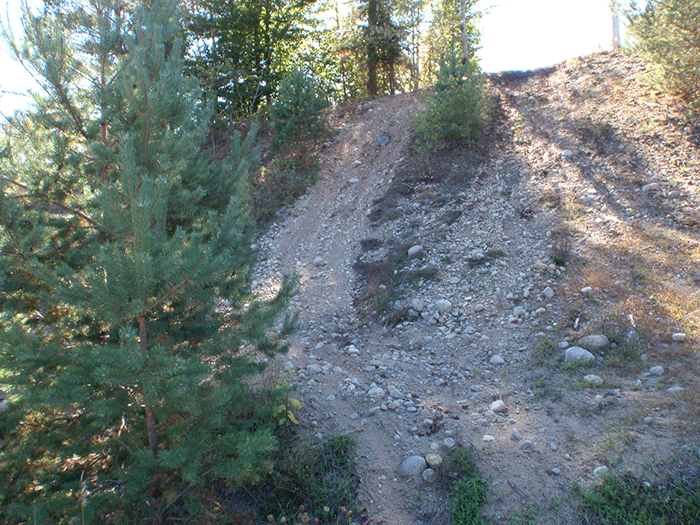 Most rural roads are not built to handle ATV traffic, especially along the shoulders. More importantly, private and public lands along public roads that are opened to ATVs are susceptible to trespass and ecological damage. Communities that have roads opened to ATVs are also vulnerable to severe liability claims and high insurance rates; over 10,000 people have been killed in ATV related accidents since 1985 and over 100,000 are injured annually. ATV safety advocates and the manufacturers also advocate against ATV use on roads, citing a lack protection for riders in collisions and unpredictability of operation at high speeds on paved surfaces.