The impacts of Tropical Storm Irene are still plainly evident across large swaths of the eastern Adirondack Park. Highly altered and hardened stream channels, new bridges and stretches of highway, new concrete walls along stream and river corridors all remind us of that immense storm. Now as Hurricane Sandy makes its way up the coast the Adirondack Park is squarely in line for major inland impacts from heavy rains and high winds. This combination was devastating to many Adirondack communities in 2011 and it's possible we could be in for more of the same this week.
Is this the new normal? Will the annual Hurricane season result in massive storms that batter the northeast seacoast and dump heavy rains that flood and scour inland and mountainous areas of the northeast?
Hurricane Sandy may well turn out to be the biggest storm ever to hit the U.S. mainland. It's happening in 2012 — the year that so far has been the warmest year on record. In fact, 2012 has shattered all the old records.
Listen to Bill Mckibben talk about how Hurricane Sandy should be a wake up call for us all about the impacts of global climate change. One aspect of climate change is that scientists have warned that hurricanes in the North Atlantic will grow more powerful as the ocean warms. This is the second year in a row that New York City and the mid-Atlantic has been hit hard by a major fall storm.
Below are a few reminders of what happened when Tropical Storm Irene hit us as we brace ourselves for Hurricane Sandy.
Be safe and take care of one another.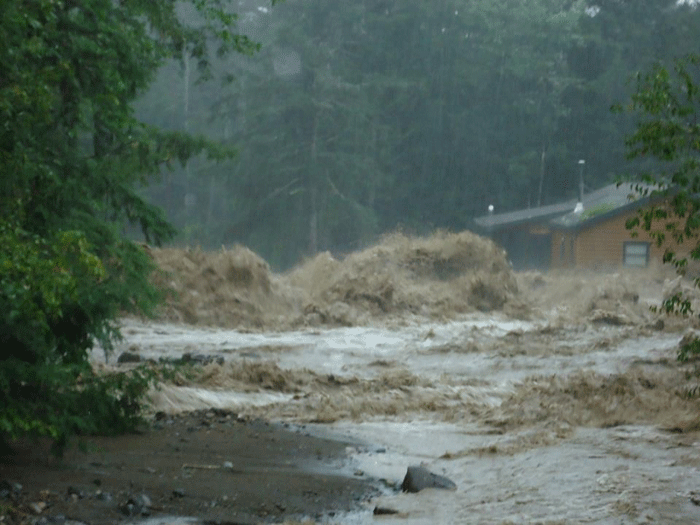 After over 10 inches of rain fell in the areas around Keene, after a week of wet weather, there was extensive flooding in the major streams and brooks of the area as well as the East Branch of the Ausable River.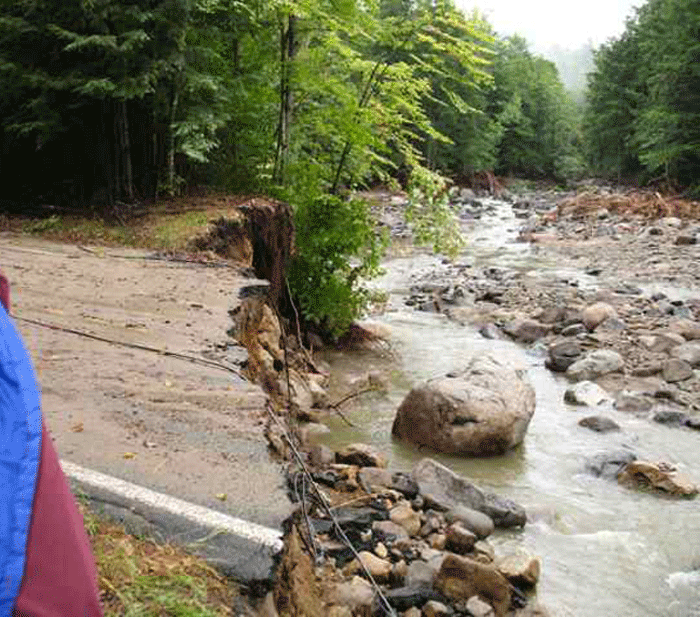 Extensive damage occurred to houses as well as roads, culverts and bridges.
Here's an excellent video about Tropical Storm Irene hitting Lake George.

A major effort was made to repair the damaged infrastructure. Emergency rules initiated by Governor Cuomo allowed for unprecedented re-channelling of streams and rivers and hardening of streambanks and riverbanks.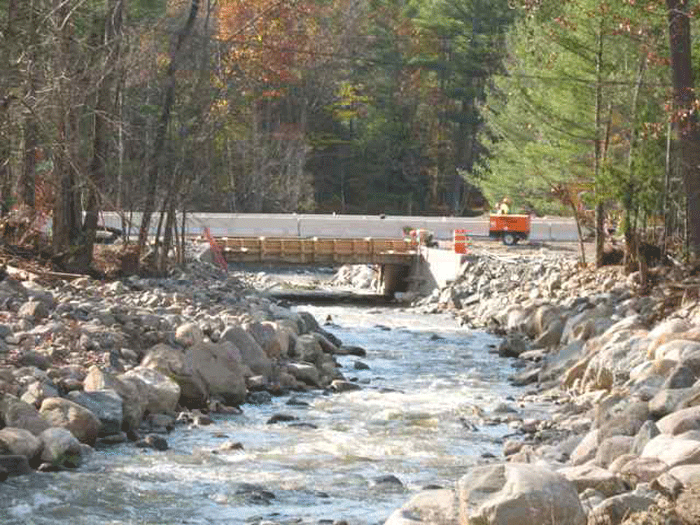 An examples of major streambank stabilization and hardening. These actions raised many questions about longterm ecological impacts due to stream habitat loss.


An example of a hardened river corridor and the damage wrought by Tropical Storm Irene.


More scenes of high waters in Keene.


More scenes of high waters in Keene.