Join with the Board of Directors and Staff of Protect the Adirondacks at the 2022 Annual Members meeting in Lake Placid.
The annual meeting of the membership of Protect the Adirondacks this year is being held on July 16th at the John Brown Farm in Lake Placid. The annual meeting is an excellent way to catch up on the work of Protect the Adirondacks and learn about the major issues and challenges facing the Adirondack Park. This is an outdoors event that will be held under a tent. The event includes lunch and a tour of the historic landmark. Please register today using the form below.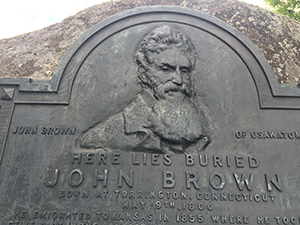 Outside of Lake Placid, in the Town of North Elba, is the last home and grave of famed abolitionist John Brown. Brown worked to abolish slavery in the U.S. throughout his adult life. Many Americans know the song "John Brown's body lies a-mouldering in the grave," but most do not associate the words with this hardscrabble farm in the Adirondack Park.
On the night of October 16, 1859, John led the historic raid on the U.S. Arsenal at Harper's Ferry, planning to use the captured arms in an extensive campaign for the liberation of the slaves in the South. Brown was captured on October 18, 1859, imprisoned at Charlestown, Virginia, tried by the Commonwealth of Virginia, and hanged on December 2, 1859. His body was returned to North Elba and was buried in front of his home on December 8, 1859. The remains of several of Brown's followers, who fought and died at Harper's Ferry, were moved to this small graveyard in 1899. Brown's raid was one factor that ignited the Civil War in America.
The State of New York maintains the John Brown Farm as a historic site, preserving the history of this famed abolitionist.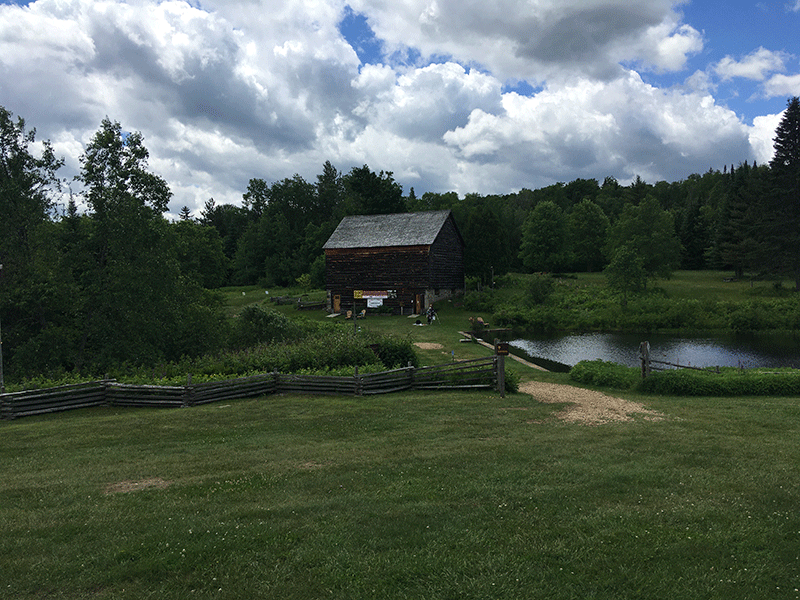 2022 Annual Meeting Agenda
The meeting starts with refreshments and coffee at 9:30 AM. The business meeting begins at 10:00 AM. Here's the agenda for the meeting on July 16th:
1. Coffee and refreshments.
2. Welcome by Chuck Clusen, Chair.
3. Introduction of Board of Directors & Staff.
4. Welcome to John Brown Farm by Brendan Mills, Historic Site Manager.
5. 2021-2022 Financial Report by David Quinn, Treasurer.
6. 2022 Board of Directors Election by Michael Wilson and Barbara Rottier.
7. 2022 Conservation & Advocacy Report by Peter Bauer.
8. Howard Zahniser Adirondack Award to Elizabeth Thorndike and Peter Paine.
9. Adjourn and buffet lunch. 
10. Guided tour by Amy Godine of the historic John Brown Farm and "Dreaming of Timbuctoo" exhibit.
Please register today using the form below.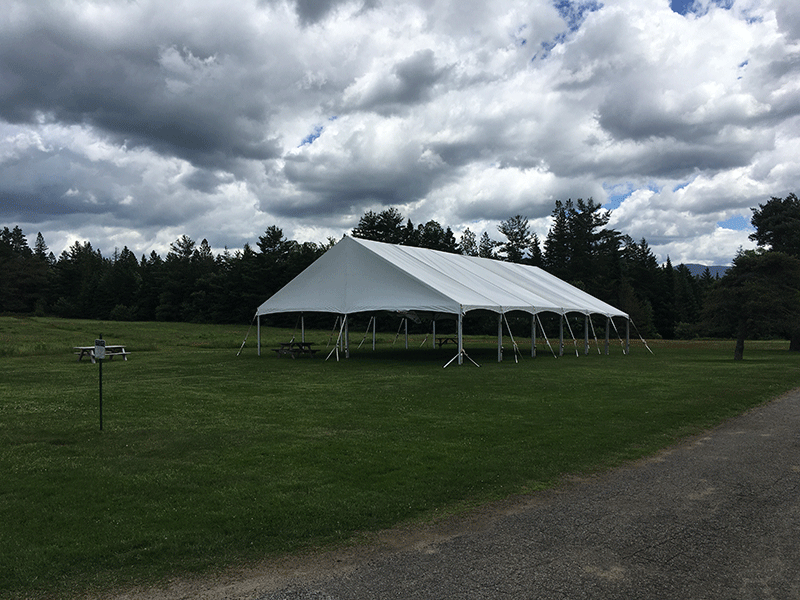 Howard Zahniser Adirondack Award
Howard Zahniser was a towering figure in American history who relentlessly campaigned for the National Wilderness Act, which became law in 1964. Zahniser's Wilderness advocacy brought him to investigate the forever wild protections in the NYS Constitution for the Forest Preserve, which Zahniser used as a model for the National Wilderness Act. Zahniser was so taken with the Forest Preserve and the Adirondacks that he purchased a camp in the Town of Johnsburg near the Siamese Ponds Wilderness Area that his family continues to use today.
Protect the Adirondacks is pleased to honor Elizabeth Thorndike and Peter Paine for their decades of work to protect and defend the Adirondack Park through their work on the Adirondack Park Agency Board, service with many non-profits, in land protection and climate change, and in fostering research on major public policy issues facing the Adirondack Park.
Past honorees of the Howard Zahniser Adirondack Award include John Caffry and Claudia Braymer for their successful 10-year legal challenge to uphold Article 14, the forever wild clause, in the State Constitution, the Wildlife Conservation Society Adirondack Program, former APA Board Member Richard Booth, the Nature Conservancy's Heart of the Adirondacks Team, former APA Chair John Collins, and former APA Executive Director Bob Glennon.
Dreaming of Timbuctoo
For over thirty years, independent scholar and Adirondack Life contributor Amy Godine has been researching, writing and lecturing on Adirondack ethnic and Black history. She is the writer/curator of the exhibition, Dreaming of Timbuctoo, since 2015 at the John Brown Farm State Historic Site. In 1846-7, the upstate land baron and radical reformer Gerrit Smith donated 120,000 acres of Adirondack wilderness to 3,000 Black New Yorkers, most of them from New York City. These land gifts were intended to ease Black access to the ballot at a time when Black New Yorkers could not vote without proof of owning land. The militant abolitionist John Brown of Harpers Ferry moved to Lake Placid to help Black pioneers, and most accounts of Timbuctoo, one of several small enclaves enabled by Smith's gifts, make Brown's role and residency the focus of the story. Dreaming of Timbuctoo recenters the story in terms of racial justice, suffrage reform, and the Black Adirondack experience in the antebellum era, and in memory. Cornell will publish The Black Woods, Godine's authoritative history of this initiative, in 2023.
Board of Directors 2022 Election Slate and Biographies
Proxy ballots have been mailed to all members for those who want to vote but cannot attend.
Roger Gray, Albany, NY; Silver Lake: Roger recently retired from a career working for the NYS Commission for the Blind. He also worked for a variety of other human service state agencies. Roger has been a longtime activist with the Sierra Club, coordinating its Adirondack Committee for a number of years. He has worked as a licensed Ski Instructor at Gore Mountain. He graduated from Hamilton College.
John Nemjo, Saratoga Springs, NY; Inlet, NY: John is the founder and owner of Mountainman Outdoor Supply Company, with stores in Old Forge, Saratoga Springs, and online. He has organized the Paddlefest canoe and kayak festival held each spring in Old Forge for two decades. He is active in a variety of civic, environmental, and economic development initiatives in Old Forge and Inlet in the western Adirondacks.
Peter O'Shea, Fine, NY: Peter is a retired Sergeant from the New York City Police Department and is a well known Adirondack naturalist who has authored four books on wildlife and hiking in the Adirondacks. He is an avid hiker and naturalist. Peter also serves as Lay Minister of Saint Hubert's Church in Star Lake.
David Quinn, Saratoga Springs, NY: Dave just retired as a Senior Vice President of The AYCO Company/Goldman Sachs.  Joining the board of its predecessor organization in 1999, he now serves PROTECT as its Treasurer. Dave's lifelong attachment to the Adirondacks was nurtured during youthful summers in the foothills near Croghan and Belfort, and today his outdoor activities include hiking and fishing in the Park.
Barbara Rottier, Vermontville, NY: Barbara is a retired attorney who worked for the NYS Department of Law, NYS Comptroller, and for more than 20 years as Staff Attorney with the Adirondack Park Agency. Barb is active in the greater Saranac Lake area where she is involved with numerous civic and political organizations. Barb serves as Secretary of the Board of Directors.
Chris Walsh, Saratoga Springs, NY; Raquette Lake, NY: Chris works for the Prisoners' Legal Services of New York as an Immigration Attorney, and holds a J.D. degree from Cornell Law School. His career has included taking a pro-wilderness, conservative stance toward development as a voting member of the APA board under Gov. Eliot Spitzer and managing the regional offices of the Department of Environmental Conservation including the Forest Rangers, DEC Police, and the Division of Permits. Mr. Walsh and his family spend their weekends paddling and enjoying the peacefulness of the Adirondacks from their camp on Raquette Lake.
Register Today for the 2022 Annual Meeting on July 16th at John Brown Farm in Lake Placid
Register today for the annual meeting by using the online form below:
Click here to pay online. $35 per adult. Once at our secure payment page check "Additional Contribution Opportunities" and then check "Annual Members Meeting."
Thank you very much!!