Bear Mountain is a rugged 3-mile hike that overlooks Cranberry Lake and the Five Ponds Wilderness Area
Bear Mountain
3 miles (6 miles round-trip)
Clifton, St. Lawrence County
Cranberry Lake Wild Forest
Hiking, Snowshoeing
Level of Difficulty: Moderate
Hike Bear Mountain
Bear Mountain is a small mountain above Cranberry Lake in the western Adirondacks. The trail is on public Forest Preserve in the Cranberry Lake Wild Forest Area, and can either be accessed from Route 3, just east of the Cranberry Lake Campground, or at a trailhead within the campground, which charges a day-use fee. This trail's main destination is a rocky outcrop that provides view of Cranberry Lake and the Five Ponds Wilderness Area.
This guide focuses on the trail from Route 3. The Route 3 trailhead for Bear Mountain is on the south side of the highway and marked "Cranberry Lake Wild Forest, Gilbert Tract Ski Trail Trailhead Parking." This trail runs for 3 miles over the forested summit of Bear Mountain to the rocky outcrop on the ridge's southern spine that overlooks Cranberry Lake. This trail is a popular Nordic ski trail in the winter.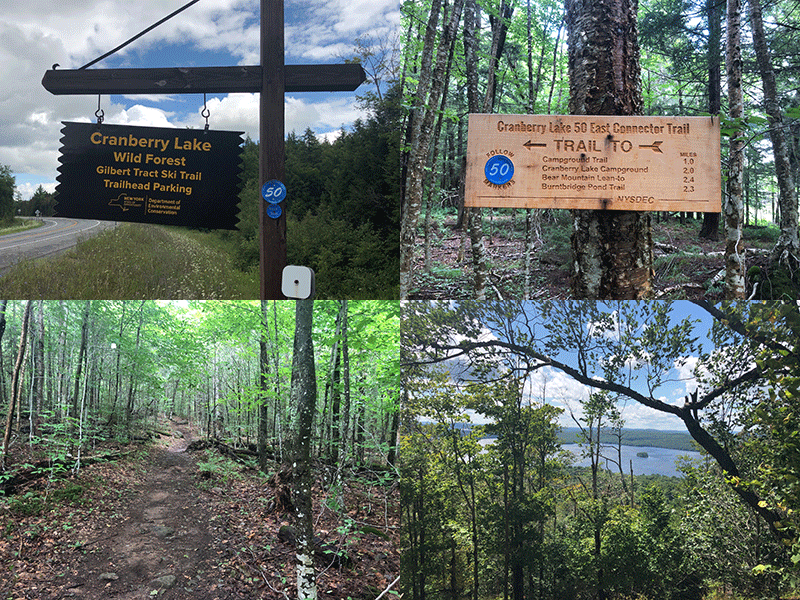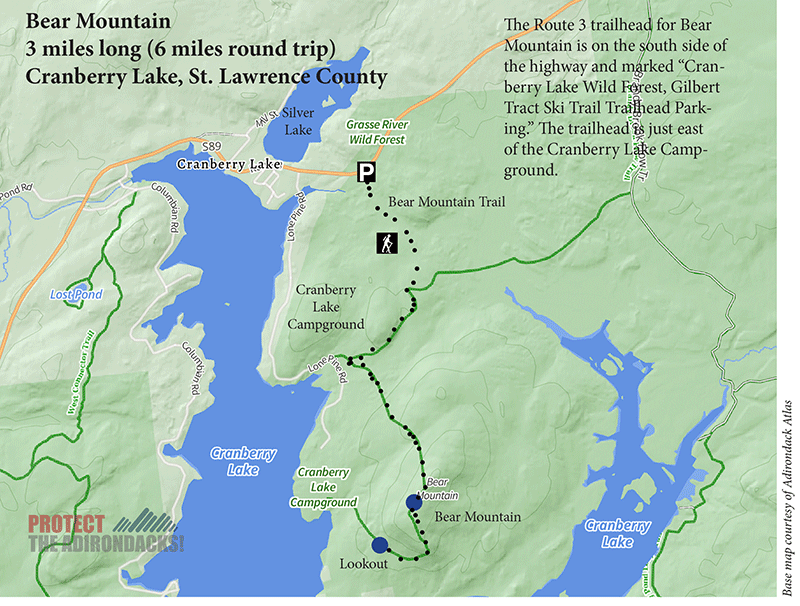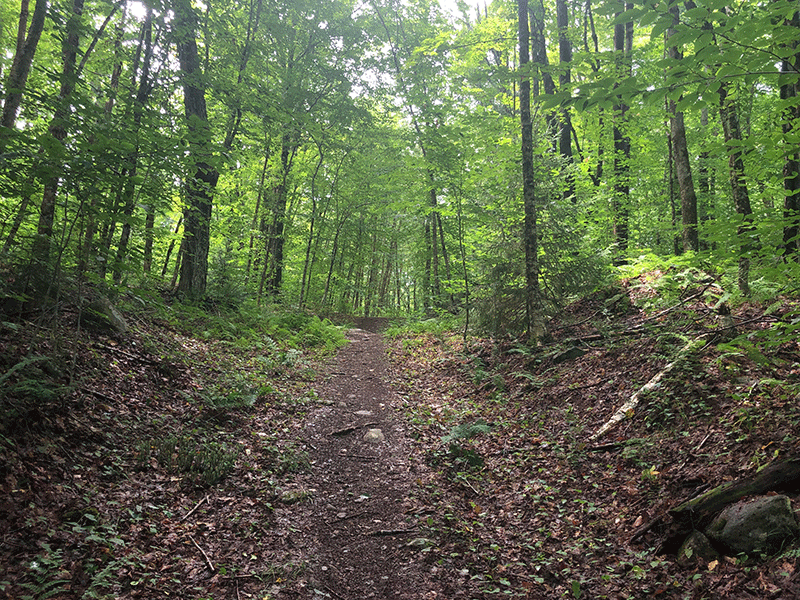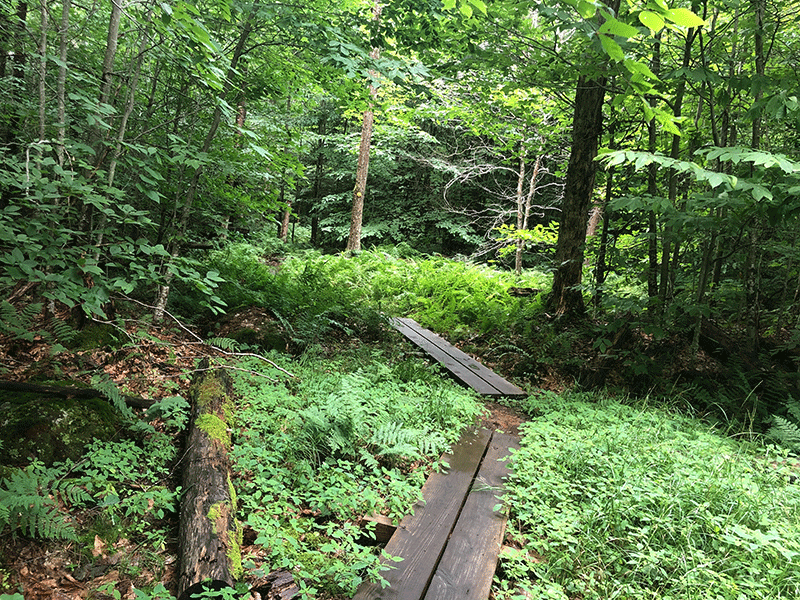 The trail is well worn and easy to follow. After about 0.5 miles the trail crosses through a large wetland fern field. At 1 miles in, there's another trail junction, keep following the signs to Bear Mountain. The trail moves through a mature, full canopy forest and starts to gain elevation. Before the summit of Bear Mountain, the lean-to is reached after about 2 miles of hiking.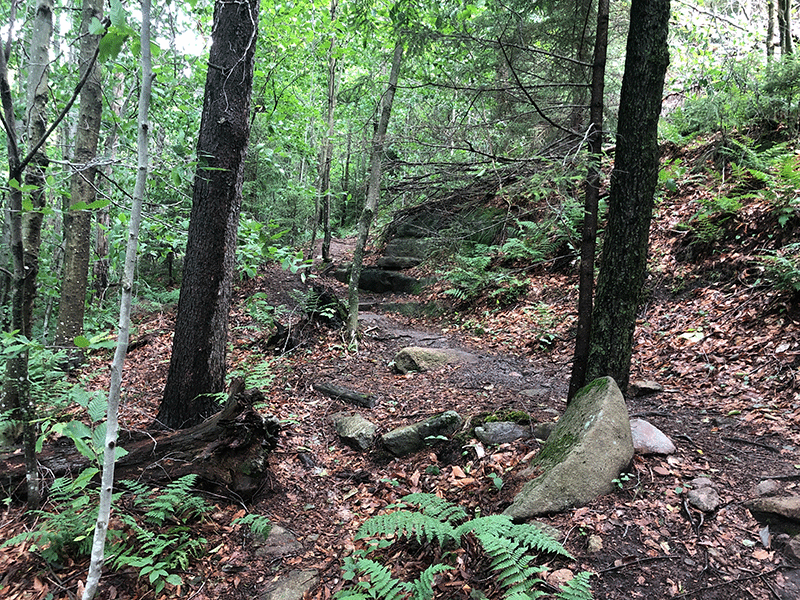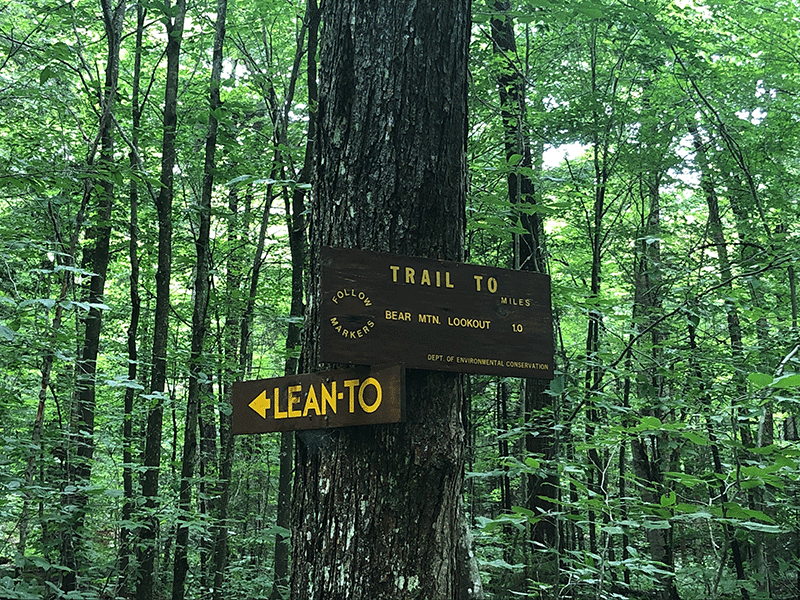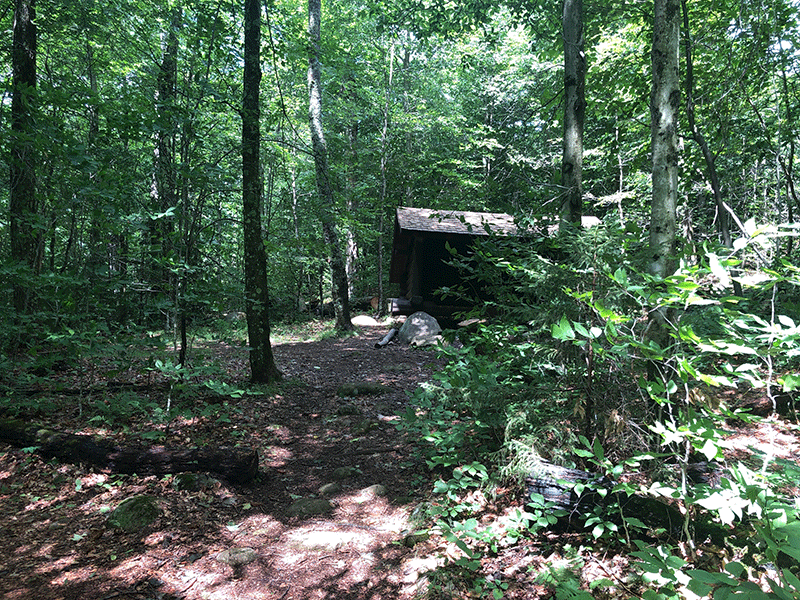 The Bear Mountain Summit
The summit is not far from the lean-to, but is forested and does not provide a view. An open bedrock platform holds the USGS summit matter. The trail then trends downhill along the southern spine of Bear Mountain, approximately 0.5 miles to a viewpoint overlooking Cranberry Lake. The hike out runs along the same route as hiked in.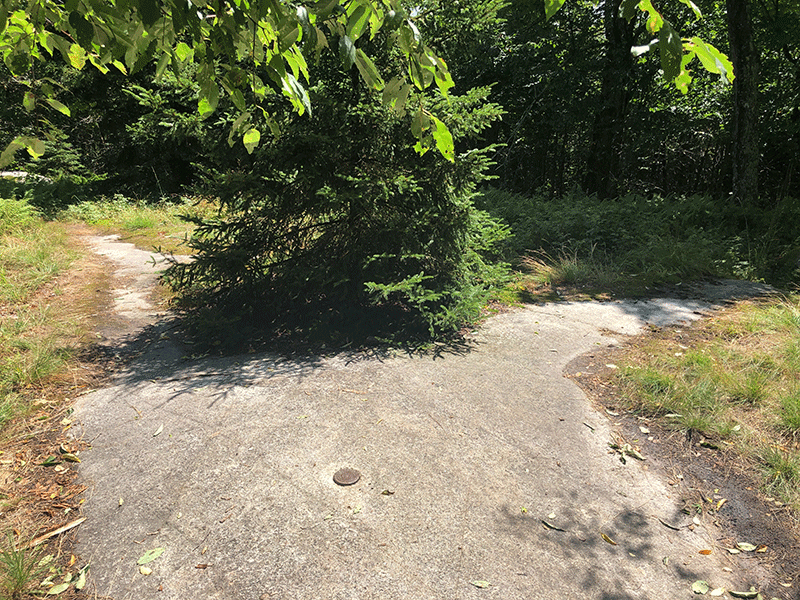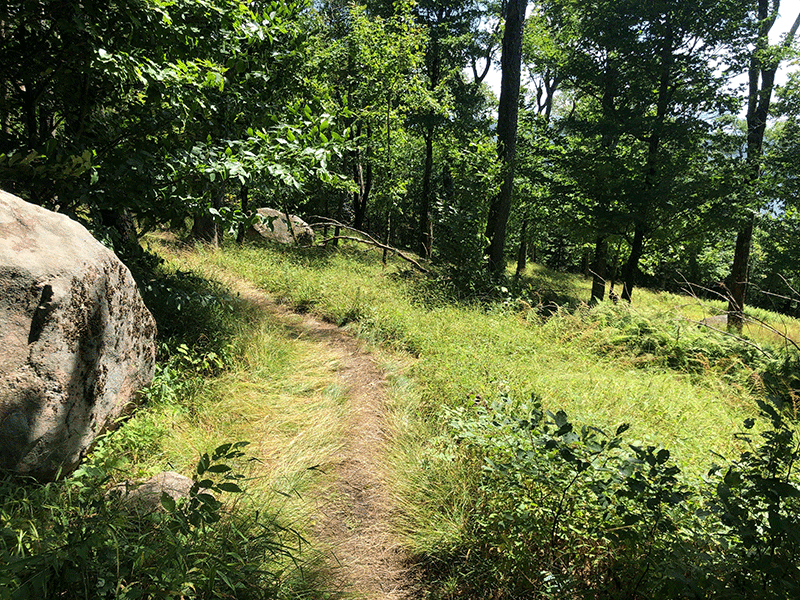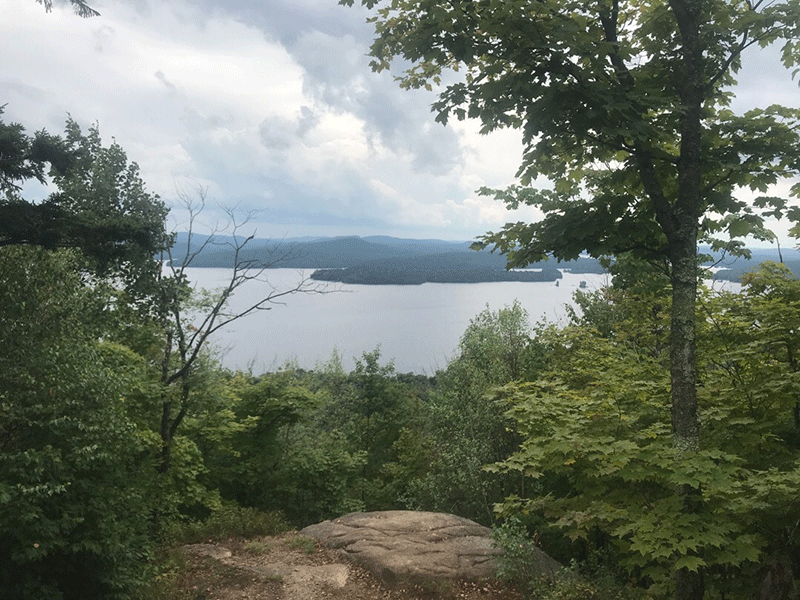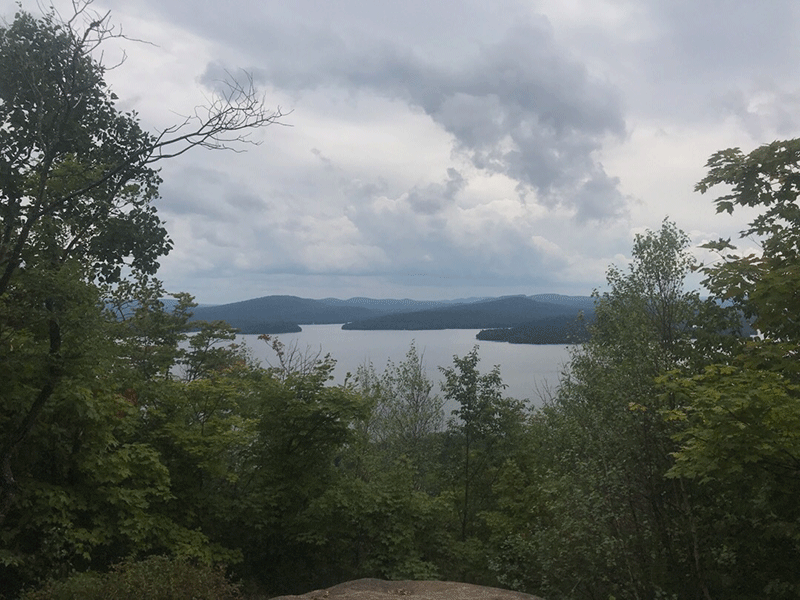 The second option to access the overlook over Cranberry Lake is  much shorter, but requires a day use fee from the Cranberry Lake Campground. Follow signs in the campground to the trailhead. The overlook is about a 1-mile hike.
Click here for a map and directions to Bear Mountain.
When You Hike Make Sure to Practice "Leave No Trace" to be Prepared and to Protect the Forest Preserve
Please follow "carry in, carry out" rules for all trash and follow other Leave No Trace principles when hiking in the public Forest Preserve and other wild areas. The seven Leave No Trace principles are: 1) Plan ahead and prepare; 2) Stay on hiking trails and camp at designated areas; 3) Dispose of human waste and trash properly; 4) Leave what you find; 5) Minimize campfires; 6) Respect wildlife; 7) Respect other hikers.
Educated hikers do not damage the environment. Prepared hikers do not need search and rescue unless injured.
Winter Use: Bear Mountain is a part of a popular Nordic ski trail network in the winter.
Click here to become a member of Protect the Adirondacks.