Middle Settlement Lake is a 2.6-mile trail through mature forests en route to a beautiful remote lake and lean-to in the western Adirondacks
Middle Settlement Lake
2.6 miles (5.2 miles round-trip)
Webb, Herkimer County
Ha De Ron Dah Wilderness
Hiking, Snowshoeing, Cross-Country Skiing
Level of Difficulty: Moderate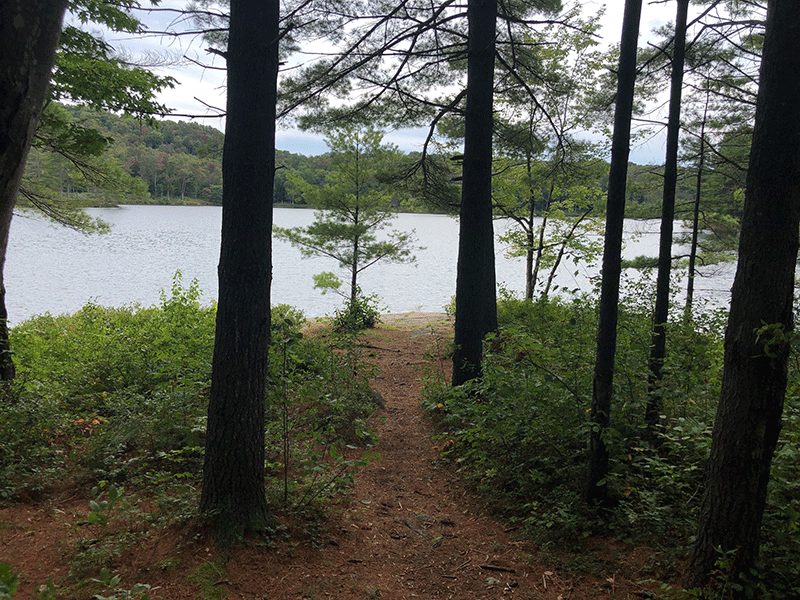 Hike to Middle Settlement Lake
The 2.6-mile hike to Middle Settlement Lake winds through mature forests en route to a beautiful remote lake and lean-to in the western Adirondacks. The trail is on public Forest Preserve in the Ha De Ron Dah Wilderness Area. The trail is mainly flat, but winds over some rolling hills. Middle Settlement Lake is a 2.6-mile hike, but the lean-to is 3.1 miles. In the winter, this area is popular for cross-country skiing.
The Middle Settlement Lake trailhead is on Route 28, west of Old Forge and Thendara. There is a parking area on the south side of the highway, but the trailhead sign, a bridge, and the trailhead register are on the north side of the road. The trail begins in a young forest of beech and white birch, the forest floor is thick with ferns and witch-hobble.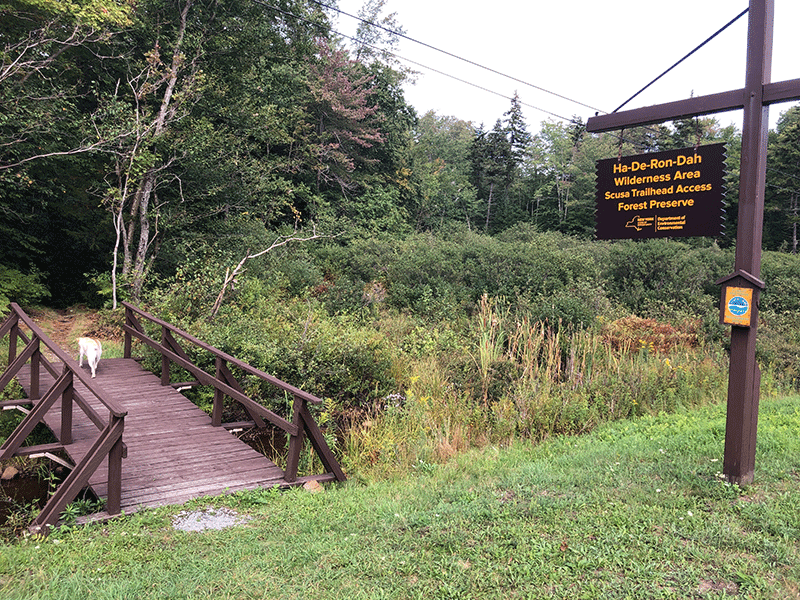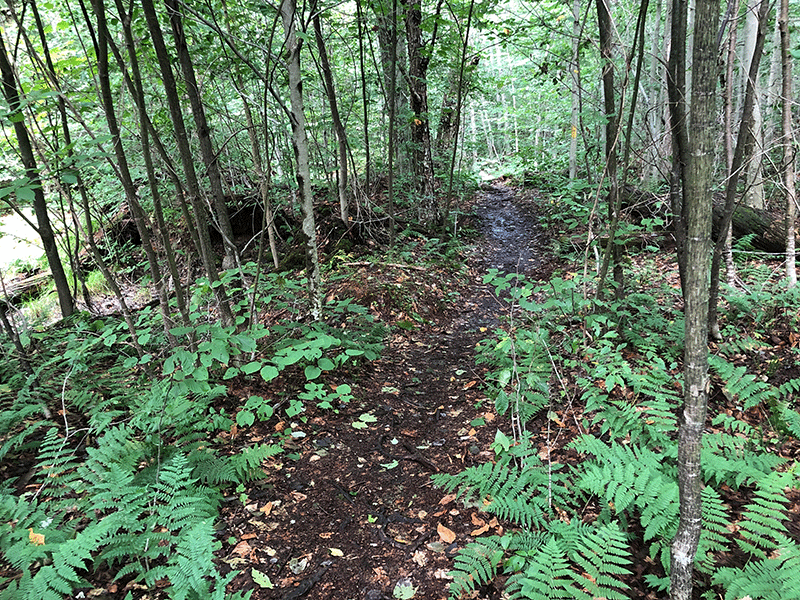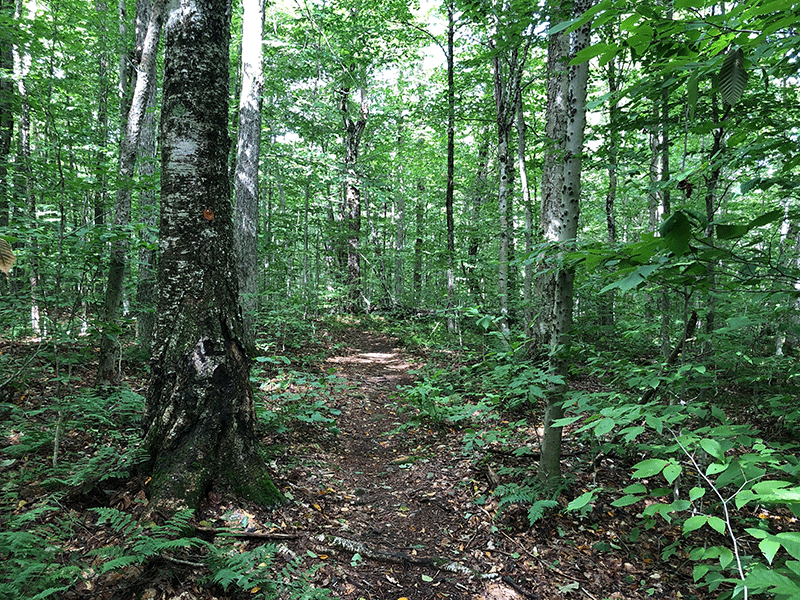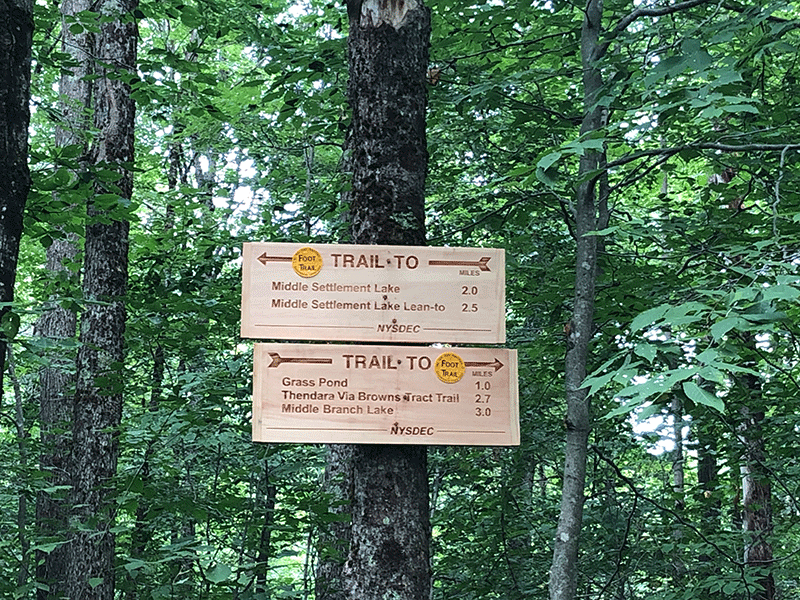 Soon the forest changes and larger mature trees dominate the forest. At 0.6 miles, there is a trail junction. Turn left towards Middle Settlement Lake. The trail to the right goes to Grass Pond and Middle Branch Lake. The trail winds through a classic northern upland forest of yellow birch, beech, maple, white pine, and hemlocks. There's another trail sign at 1.6 miles in.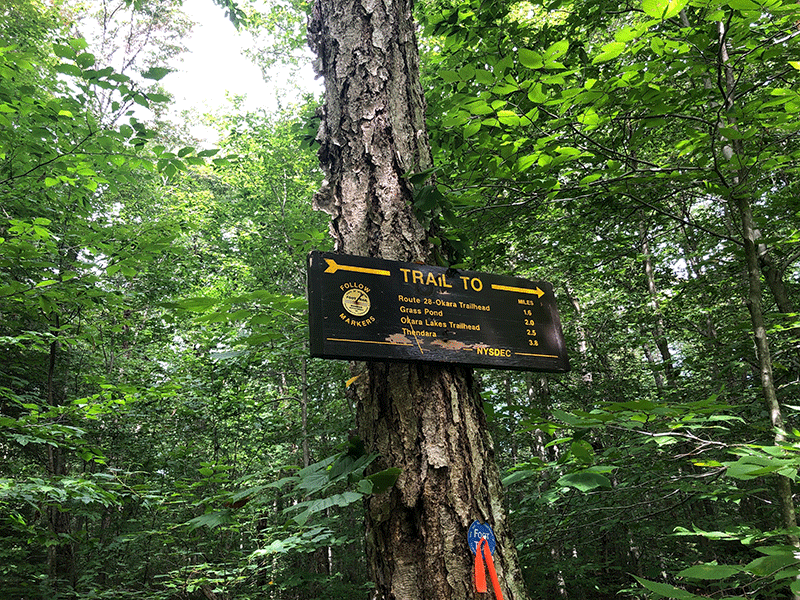 Beautiful Middle Settlement Lake
Within 0.5 miles of the lake, there are large glacial erratics on the trailside. The trail winds around open wetland meadows associated with the lake. Soon Middle Settlement Lake comes into view. The shoreline is lined with large white pines. There are attractive campsites. The trail to the lean-to wraps along the shoreline. The leant-to is situated in an area with large bedrock outcrops, which are very attractive. This is one of the most beautiful lean-tos in the Adirondacks.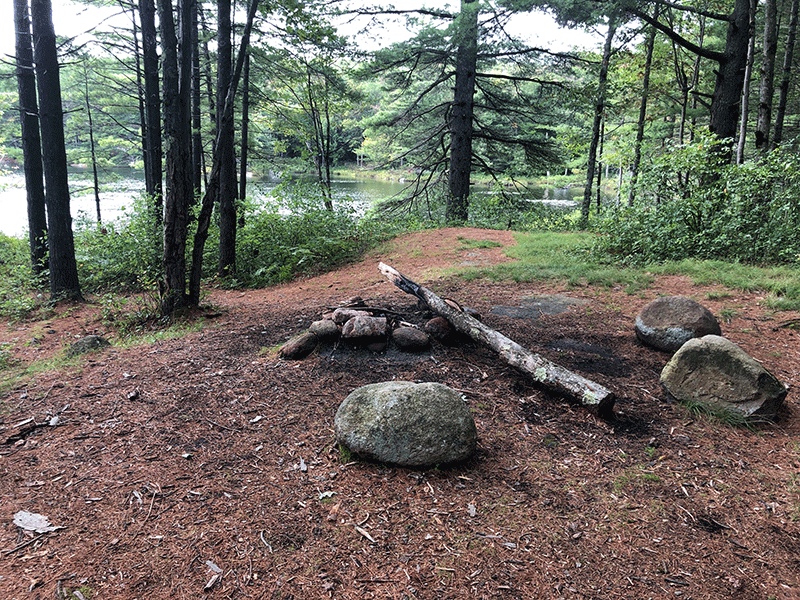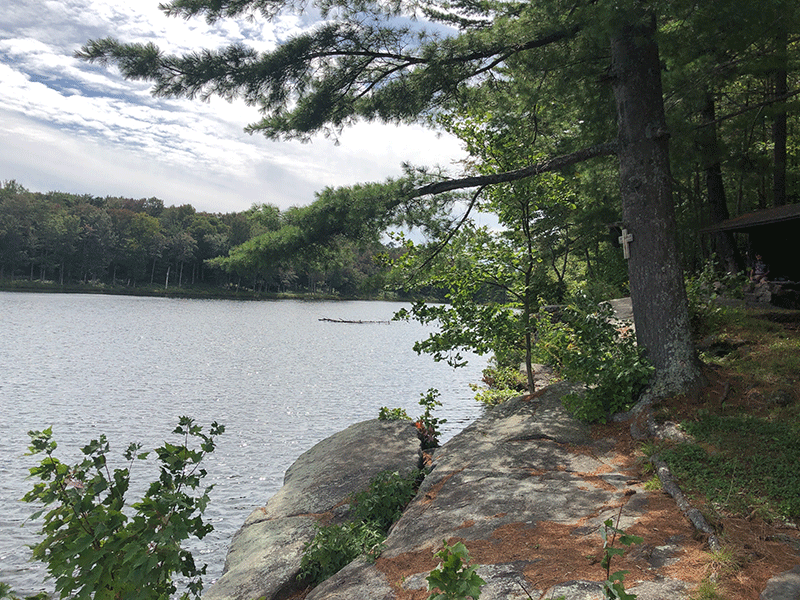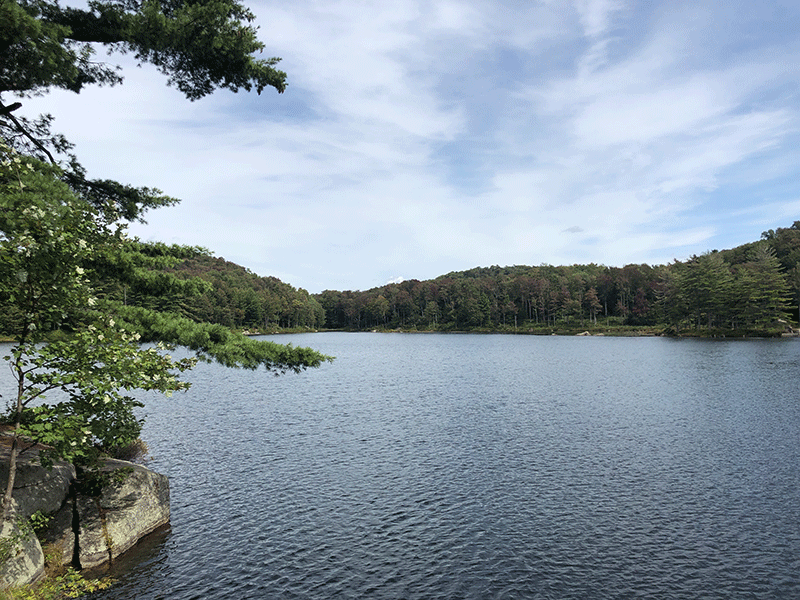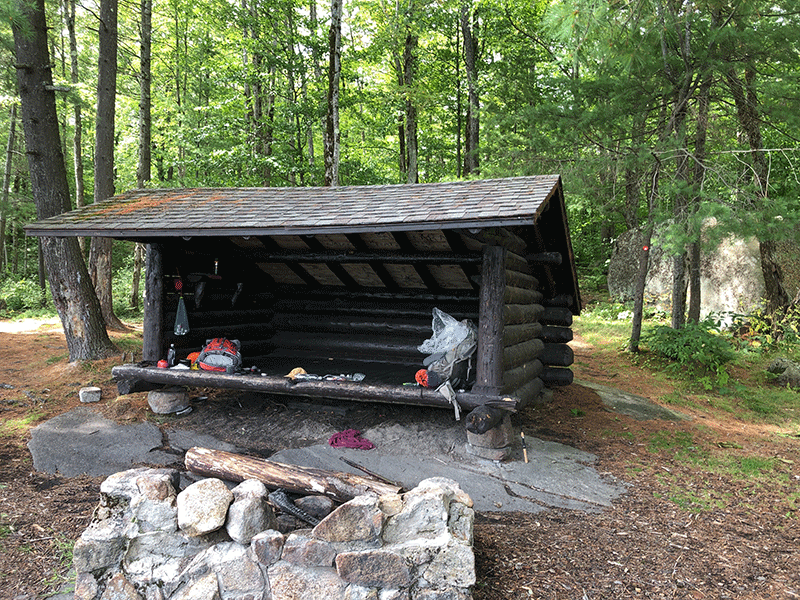 The hike out follows the same route hiked in.
Click here for a map and directions to Middle Settlement Lake.
When You Hike Make Sure to Practice "Leave No Trace" to be Prepared and to Protect the Forest Preserve
Please follow "carry in, carry out" rules for all trash and follow other Leave No Trace principles when hiking in the public Forest Preserve and other wild areas. The seven Leave No Trace principles are: 1) Plan ahead and prepare; 2) Stay on hiking trails and camp at designated areas; 3) Dispose of human waste and trash properly; 4) Leave what you find; 5) Minimize campfires; 6) Respect wildlife; 7) Respect other hikers.
Educated hikers do not damage the environment. Prepared hikers do not need search and rescue unless injured.
Winter Use: Middle Settlement Lake is a popular mountain for snowshoeing and cross-country skiing in the winter.
Click here to become a member of Protect the Adirondacks.