The Trombley Landing Trail is a beautiful 1.7-mile hike that reaches the Raquette River and a beautiful riverside lean-to
Trombley Landing Trail
1.7 miles (3.4 round-trip)
Saranac Lake Wild Forest
Tupper Lake, Franklin County
Hiking, snowshoeing
Level of Difficulty: Easy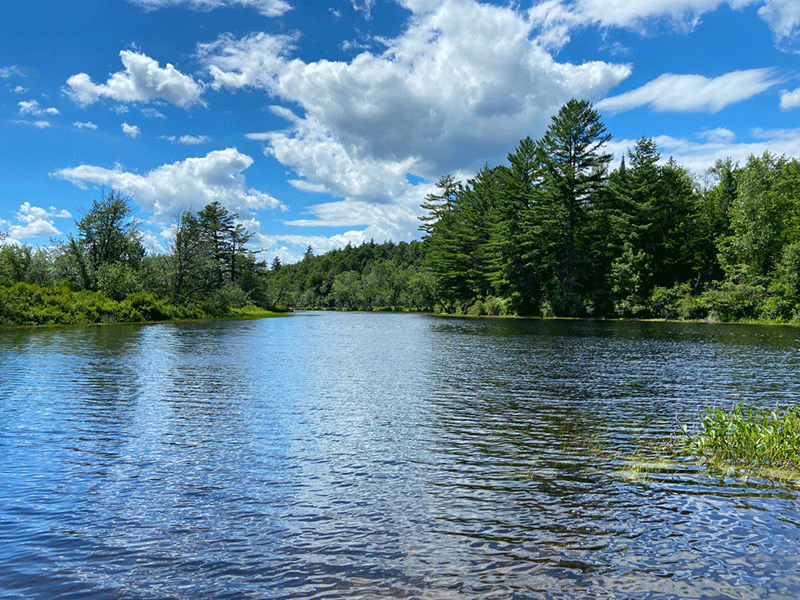 Hike to Trombley Landing
The Trombley Landing Trail is less of a hike than a walk through nature. The Trombley Landing Trail is a beautiful 1.7-mile hike that reaches the Raquette River and riverside lean-to as its destination. The trail passes through lovely mature forests and wetlands, providing near-continuous beauty.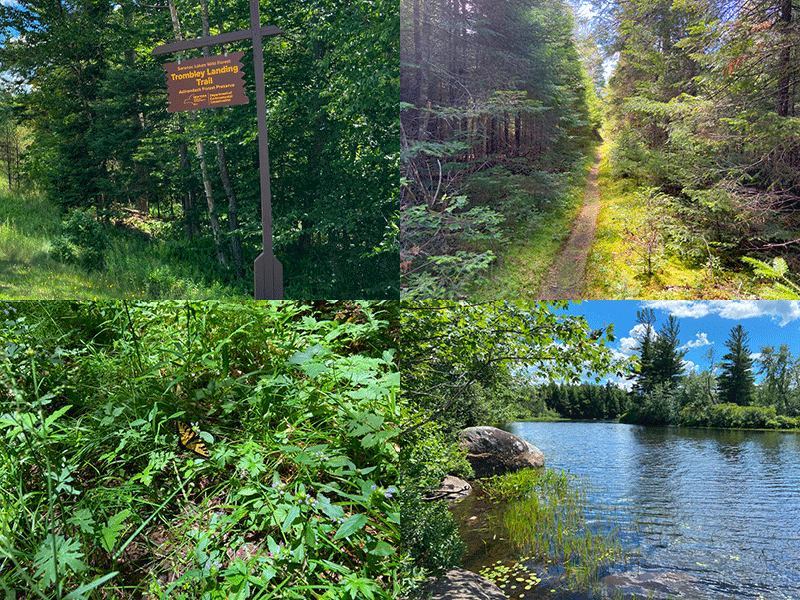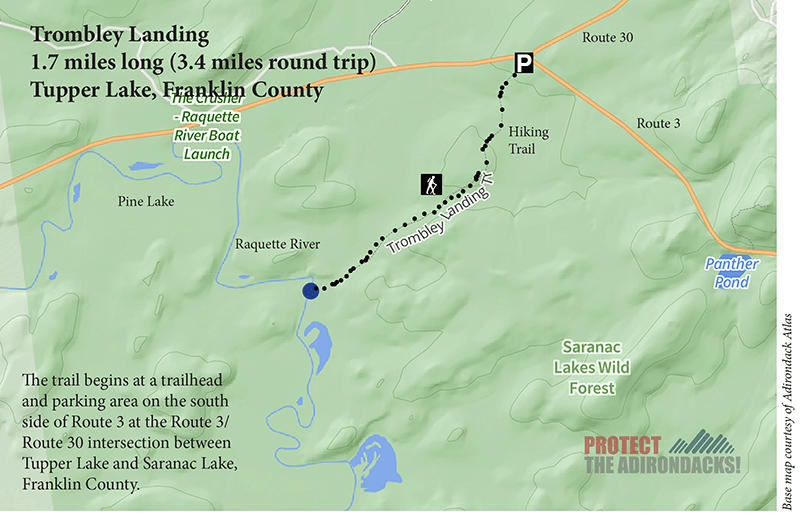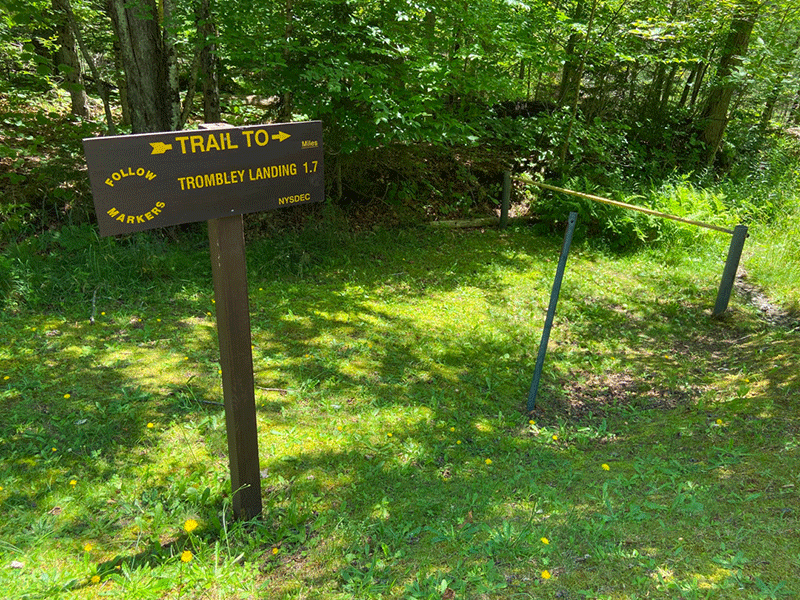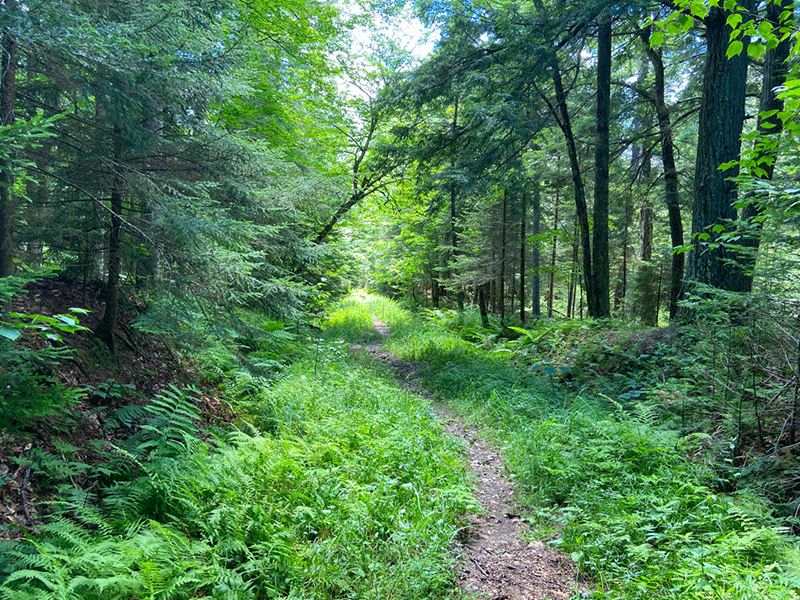 The trail begins at a trailhead and parking area on the south side of Route 3 at the Route 3/Route 30 intersection between Tupper Lake and Saranac Lake. From this parking area, the trail drops down at its start through large hemlocks and maples, and at about 0.2 miles, reaches a major wetland, lined with white pines and cedars and filled with wetland wildflowers. Then, the trail climbs up a bit around the wetland through a mature upland forest.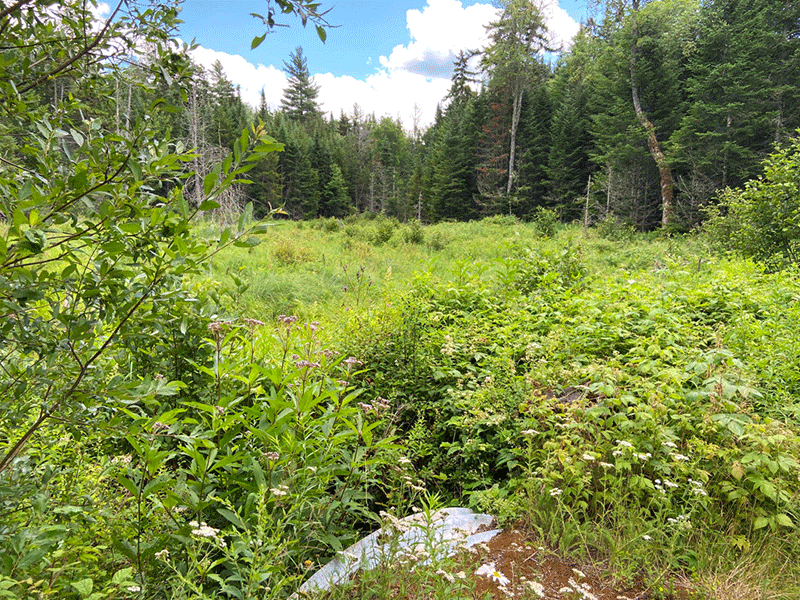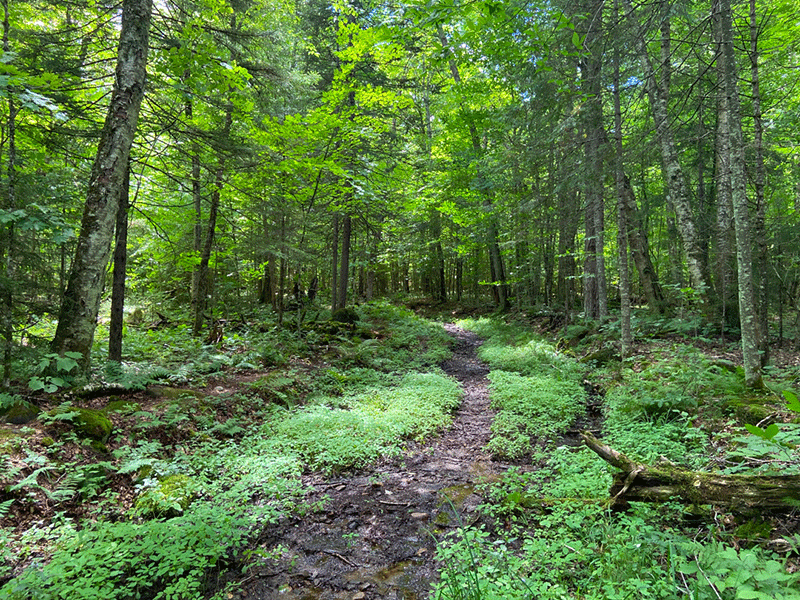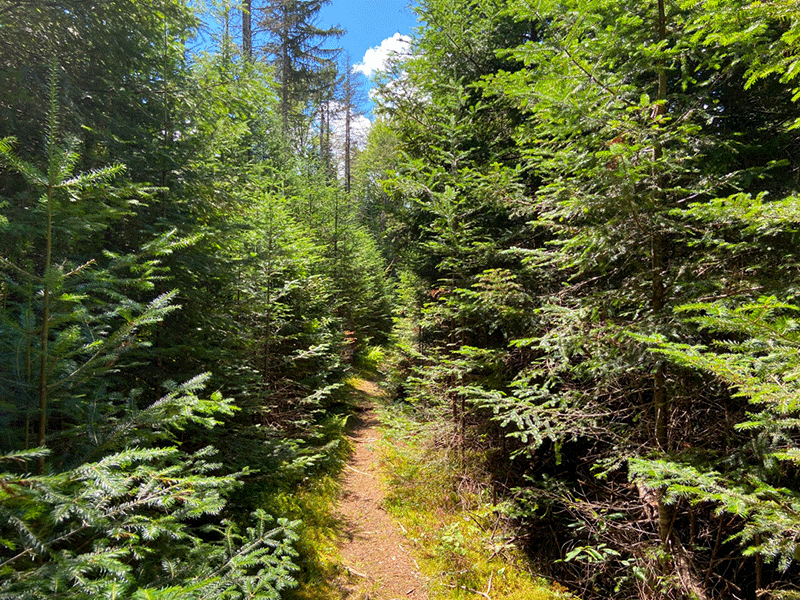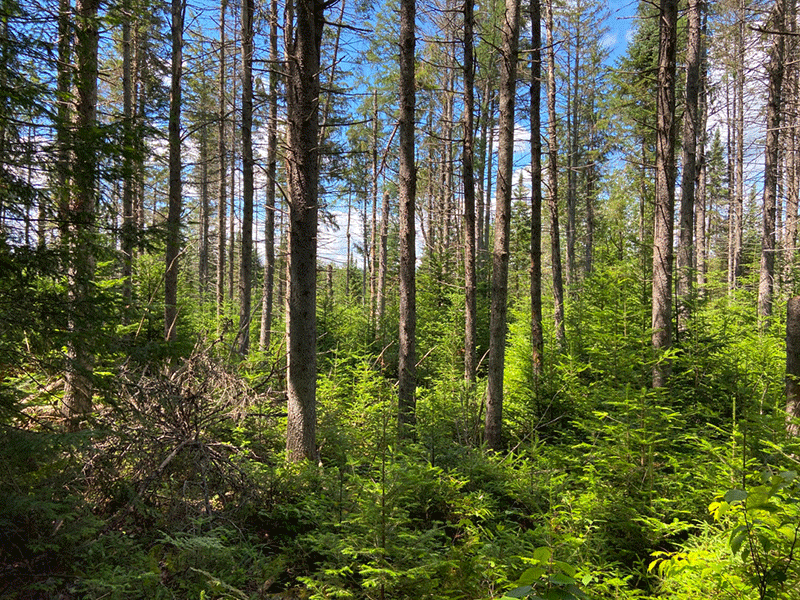 At the 1.0-mile mark, the trail reaches a stream, and from here, the layout of the hike changes significantly going forward. The trail then weaves through a dense spruce and balsam forest that leads to a second major wetland at the 1.4-mile mark.
The next 0.3 miles is relatively straightforward and easy to navigate,  but occasionally complicated by blowdown and muddy stretches.
The Raquette River
The final destination is the Raquette River, which at this location is wide and slow-moving. Trombley Landing is a beautiful point on the Raquette River. The trail passes a lean-to above the river, which is a fun place to relax or picnic. There are many places to view the Raquette River and even to swim.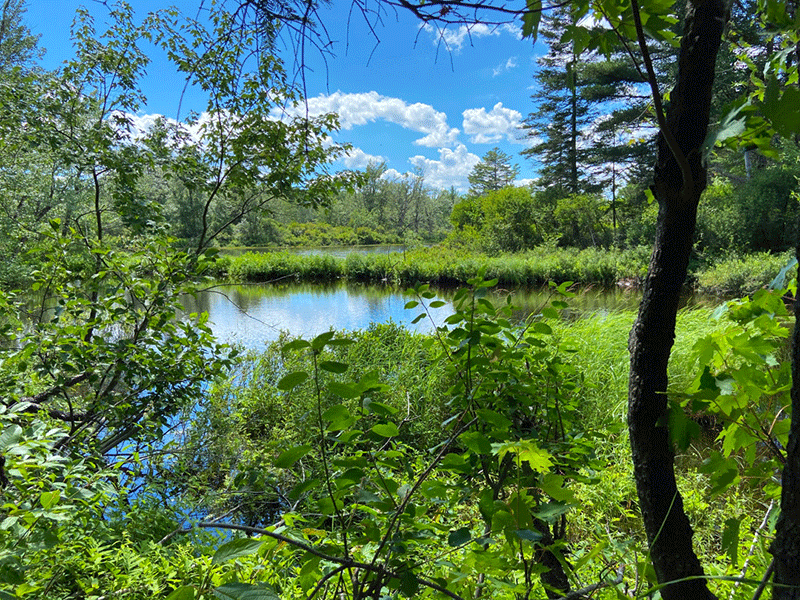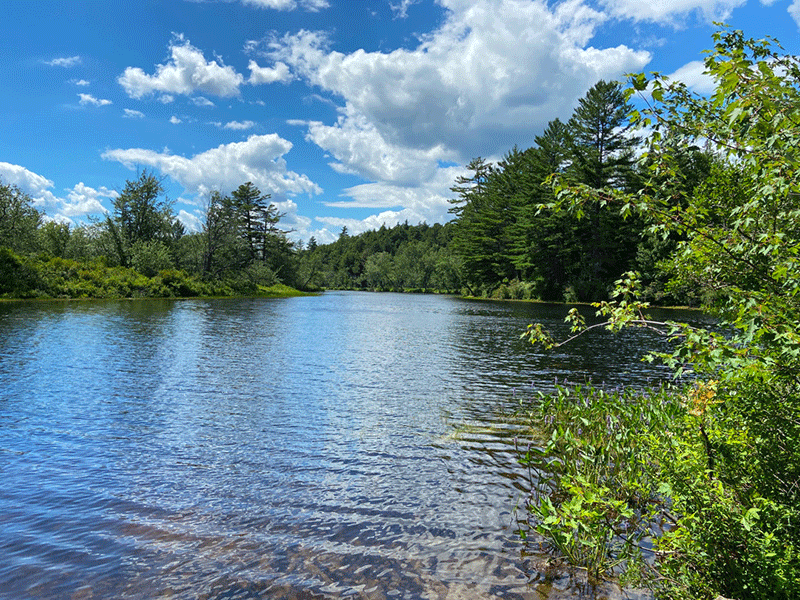 The hike out follows the same route used to hike in.
When You Hike Make Sure to Practice "Leave No Trace" to be Prepared and to Protect the Forest Preserve
Please follow "carry in, carry out" rules for all trash and follow other Leave No Trace principles when hiking in the public Forest Preserve and other wild areas. The seven Leave No Trace principles are: 1) Plan ahead and prepare; 2) Stay on hiking trails and camp at designated areas; 3) Dispose of human waste and trash properly; 4) Leave what you find; 5) Minimize campfires; 6) Respect wildlife; 7) Respect other hikers.
Educated hikers do not damage the environment. Prepared hikers do not need search and rescue unless injured.
Winter Use: Trombley Landing is a popular trail for snowshoeing in the winter.
Click here to become a member of Protect the Adirondacks.